Nursing Case Study Examples and Solutions
NursingStudy.org is your ultimate resource for nursing case study examples and solutions. Whether you're a nursing student, a seasoned nurse looking to enhance your skills, or a healthcare professional seeking in-depth case studies, our comprehensive collection has got you covered. Explore our extensive category of nursing case study examples and solutions to gain valuable insights, improve your critical thinking abilities, and enhance your overall clinical knowledge.
Comprehensive Nursing Case Studies
Discover a wide range of comprehensive nursing case study examples and solutions that cover various medical specialties and scenarios. These meticulously crafted case studies offer real-life patient scenarios, providing you with a deeper understanding of nursing practices and clinical decision-making processes. Each case study presents a unique set of challenges and opportunities for learning, making them an invaluable resource for nursing education and professional development.
Pediatric Nursing Case Studies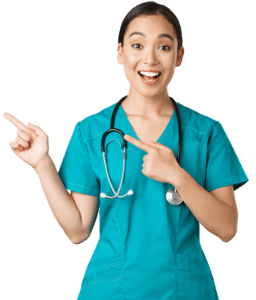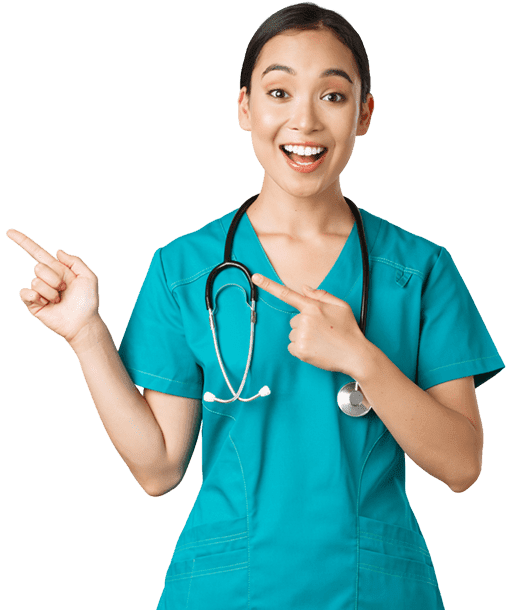 In this section, delve into the world of pediatric nursing through our engaging and informative case studies. Gain valuable insights into caring for infants, children, and adolescents, as you explore the complexities of pediatric healthcare. Our pediatric nursing case studies highlight common pediatric conditions, ethical dilemmas, and evidence-based interventions, enabling you to enhance your pediatric nursing skills and deliver optimal care to young patients.
Mental Health Nursing Case Study Examples
Mental health nursing plays a crucial role in promoting emotional well-being and providing care for individuals with mental health conditions. Immerse yourself in our mental health nursing case studies, which encompass a wide range of psychiatric disorders, therapeutic approaches, and psychosocial interventions. These case studies offer a holistic view of mental health nursing, equipping you with the knowledge and skills to support individuals on their journey to recovery.
Geriatric Nursing Case Studies
As the population ages, the demand for geriatric nursing expertise continues to rise. Our geriatric nursing case studies focus on the unique challenges faced by older adults, such as chronic illnesses, cognitive impairments, and end-of-life care. By exploring these case studies, you'll develop a deeper understanding of geriatric nursing principles, evidence-based gerontological interventions, and strategies for promoting optimal health and well-being in older adults.
Community Health Nursing Case Studies
Community health nursing plays a vital role in promoting health, preventing diseases, and advocating for underserved populations. Dive into our collection of community health nursing case studies, which explore diverse community settings, public health issues, and population-specific challenges. Through these case studies, you'll gain insights into the role of community health nurses, interdisciplinary collaboration, health promotion strategies, and disease prevention initiatives.
Critical Care Nursing Case Study Examples
Critical care nursing demands swift decision-making, advanced technical skills, and the ability to provide intensive care to acutely ill patients. Our critical care nursing case studies encompass a range of high-acuity scenarios, including trauma, cardiac emergencies, and respiratory distress. These case studies simulate the fast-paced critical care environment, enabling you to sharpen your critical thinking skills, enhance your clinical judgment, and deliver exceptional care to critically ill patients.
Maternal and Child Health Nursing Case Study Examples
The field of maternal and child health nursing requires specialized knowledge and skills to support the health and well-being of women and children throughout their lifespan. Explore our collection of maternal and child health nursing case studies, which encompass prenatal care, labor and delivery, postpartum care, and pediatric nursing. These case studies provide a comprehensive view of maternal and child health, allowing you to develop expertise in this essential area of nursing practice.
You can also check out Patient Safety in High-Tech Settings PICOT Questions Examples
Surgical Nursing Case Studies
Surgical nursing involves caring for patients before, during, and after surgical procedures. Our surgical nursing case studies cover a wide range of surgical specialties, including orthopedics, cardiovascular, and gastrointestinal surgeries. Delve into these case studies to gain insights into preoperative assessment, perioperative management, and postoperative care. By examining real-life surgical scenarios, you'll develop a comprehensive understanding of surgical nursing principles and refine your skills in providing exceptional care to surgical patients.
Obstetric Nursing Case Study
Obstetric nursing focuses on providing care to women during pregnancy, childbirth, and the postpartum period. Our obstetric nursing case studies explore various aspects of prenatal care, labor and delivery, and postpartum recovery. Gain valuable knowledge about common obstetric complications, evidence-based interventions, and strategies for promoting maternal and fetal well-being. These case studies will enhance your obstetric nursing skills and prepare you to deliver compassionate and competent care to expectant mothers.
Nursing Ethics Case Study
Ethical dilemmas are an inherent part of nursing practice. Our nursing ethics case studies shed light on complex ethical issues that nurses encounter in their daily work. Explore thought-provoking scenarios involving patient autonomy, confidentiality, end-of-life decisions, and resource allocation. By examining these case studies, you'll develop a deeper understanding of ethical principles, ethical decision-making frameworks, and strategies for navigating ethical challenges in nursing practice.
Health Promotion Case Study
Community health promotion plays a crucial role in improving the health and well-being of populations. Our community health promotion case studies highlight successful initiatives aimed at preventing diseases, promoting healthy lifestyles, and addressing social determinants of health. Explore strategies for community engagement, health education, and collaborative interventions that make a positive impact on the well-being of individuals and communities.
Nursing Leadership Case Studies
Nursing leadership is essential for driving positive change and ensuring high-quality patient care. Our nursing leadership case studies examine effective leadership strategies, change management initiatives, and interprofessional collaboration in healthcare settings. Gain insights into the qualities of successful nurse leaders, explore innovative approaches to leadership, and learn how to inspire and motivate your team to achieve excellence in nursing practice.
At NursingStudy.org, we strive to provide you with a comprehensive collection of nursing case study examples and solutions that align with the best practices recommended by YOAST and RankMath. By exploring these diverse case studies, you'll enhance your clinical knowledge, critical thinking abilities, and overall understanding of nursing practice. Take advantage of this valuable resource and elevate your nursing skills to new heights.
Remember, success in nursing begins with knowledge and continues with lifelong learning. Explore our nursing case study examples and solutions today and embark on a journey of professional growth and excellence.
A Page will cost you $12, however, this varies with your deadline. 
We have a team of expert nursing writers ready to help with your nursing assignments. They will save you time, and improve your grades. 
Whatever your goals are, expect plagiarism-free works, on-time delivery, and 24/7 support from us.  
Here is your 15% off to get started. 
Simply:
Place your order (Place Order) 
Click on Enter Promo Code after adding your instructions  
Insert your code –  Get20
All the Best, 
Cathy, CS