NUR 513 Topic 4 DQ 1 and 2/ APA ESSAY
DQ1
Compare and contrast two nursing theories. How do they differ based on their intent, scope, and goals? Which one might be more relevant to your future role, and why?
DQ2
Select two different nursing theories and describe how they relate to patient care. How could you use them for inciting behavioral changes? Discuss the pros and cons of applying each theory and how they could be integrated into your future practice. Are there any particular ethical issues related to the integration of these theories that should be considered?
In response to your peers, cite a study that used one of the nursing theories you discussed. Explain the impact of the nursing theory on your approach to patient care. Cite at least one source to support your response.
APA style is used for professional writing in nursing and health care. As a professional, it is important to be able to clearly communicate your research or professional writing in an accurately formatted paper using the most current APA style. The purpose of this assignment is to write a 500-750 word paper focusing on the proper application of APA style.
Refer to the resources in the Class Resources and Student Success Center for assistance with APA. Use the APA Style Guide resource, located in the Student Success Center, to complete this assignment.
Include the following in your paper:
You are required to cite a minimum of three sources to complete this assignment. Sources must be published within the last 5 years and appropriate for the assignment criteria and nursing content.
Complete the "APA Writing Checklist" to ensure that your paper adheres to APA style and formatting criteria and general guidelines for academic writing. Include the completed checklist as an appendix at the end of your paper.
Prepare this assignment according to the guidelines found in the APA Style Guide, located in the Student Success Center.
This assignment uses a rubric. Please review the rubric prior to beginning the assignment to become familiar with the expectations for successful completion.
You are required to submit this assignment to LopesWrite. A link to the LopesWrite technical support articles is located in Class Resources if you need assistance.
Attachments
MSN-APA Writing Checklist-Student.docx
I am a nephrology nurse.
NUR 513 Topic 4 DQ 1 and 2/ APA ESSAY-sample solution
Application of Nursing Theory
Nursing theory entails beliefs, policies, and procedures followed to guide practice. It involves creative and robust idea structuring to make practice tentative, purposeful, and systematic. These theories give the foundational knowledge that allows nurses to provide patient care and guide their activities. Nursing theory helps students develop analytical skills and reasoning ability to inform and clarify their values and assumptions. All nurses have to understand the theoretical foundation of nursing to articulate why and how to integrate it into nursing practice. Theory-based nurse practice helps enhance the quality of patient care as it allows nurses to understand what they do for the clients and why they do it.(Application of Nursing Theory APAEssay)
The Purpose of Applying Nursing Theory to Patient Care
Theoretic integration into clinical practice is necessary for nurses to increase professional power, critical thinking, and decision-making. Theories are put in place to provide guidelines for broad and specific nursing practice (Roy, 2018). Nursing theories are used for different purposes. First, they provide information to nurses, essential for patient care. Many healthcare organizations are particular and consistent in ensuring that nursing theories are incorporated within policies and procedures to ascertain the highest quality of care. Nurses also utilize these theories to assess patient care and base their course of action on the findings' evaluation. The theories offer a rationale for decision-making processes. For instance, in blood transfusion for a patient whose values and beliefs are against, Dorothea Orem's Self-Care theory helps nurses decide by allowing patients to express independence and have full control of their care. Nurses need to comprehend and respect the significance of nursing theories and their impact on modern practice despite a not as obvious integration into practice. Many nurses apply nursing theories unknowingly.(Application of Nursing Theory APAEssay)
Why Nursing Theory is Meaningful to Current Practice
Nursing theory is meaningful to current practice because it serves as the foundation of nursing practice. Nursing theory today is shaping the field of nursing practice. It helps nurses understand their purpose and role in the health care setting and guides their knowledge development. The nursing theory also directs nurse education, research, and practice, which is the rationale for nursing interventions (Younas & Quennell, 2019). It gives nurse practitioners the knowledge base required to act and respond appropriately in various care situations. Nurses also obtain a direction for the development of future nursing and a sense of identity when utilizing nursing theory. The theory is also significant to the patients, managers, and other healthcare professionals as it provides them with the knowledge to understand nurses' contributions in health care. It enables nurses to reflect on assumptions and values in nursing and maintain their professional boundaries.
Application Of Theory In Nursing Process
The primary goal of nursing theory is to define nursing, how and why nurses provide care and give a framework for decision-making. Nursing research studies are developed using a theoretical framework. Therefore, nursing theories are utilized as a theoretical framework according to the focus of the study or care (Sagar, 2017). Theorists design and test theories by conducting research. The research findings are then used to guide patient care, nurse actions and decisions, and policy development to ensure the best practice standards. Nursing theories today have varying focus. Their application is, therefore, specific to a particular care modality or situation. For instance, a theory specific to pain management is the Acute Pain Management theory, and another that guides nurse staffing, the Self-care Deficit Nursing Theory. The Pender's Health Promotion Model is associated with health promotion. Nursing theories are applied according to their alignment with practice. Before applying a theory in care planning and provision, nurses need to evaluate alignment with the particular care situation.
Dorethea Orem's Self-Care Deficit Theory
Dorethea Orem's Self-Care Deficit Theory is instrumental in my personal view of nursing practice. It will be helpful in future planning and providing patient care. The theory emphasizes an individual's ability to ensure self-care (Younas, 2017). Self-care involves all activities people initiate and actualize to maintain their life, health, and well-being. One of the essential principles in nursing is patient autonomy, and nurses need to respect it and help patients maintain some independence in their care and recovery. Nurses should guide patients and help them become self-reliant and responsible for their care. This theory is essential in my personal view as I perceive nursing as a care process for teaching, guiding, supporting, and ensuring a development environment that promotes self-care.
Conclusion
Nursing theory provides foundational knowledge for nursing practice and care concepts and enables nurses to articulate what they do to the clients and why. Nursing theory helps nurses articulate evidence to justify the methodologies, assumptions, and decisions behind their practice. They help nurses understand their role and develop a sense of purpose in the healthcare system. Various theories inform nursing practice, including Orem's theory, and its is imperative to integrate them into current nurse practice.(Application of Nursing Theory APAEssay)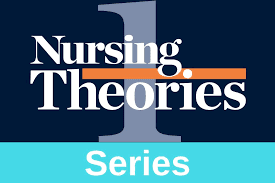 References
Roy, C. (2018). Key issues in nursing theory: Developments, challenges, and future directions. Nursing Research, 67(2), 81-92.
Sagar, K. (2017). Application of theory in nursing process. TNNMC Journal of Nursing Education and Administration, 5(2), 32-35.
Younas, A. (2017). A foundational analysis of dorothea orem's self-care theory and evaluation of its significance for nursing practice and research. Creative Nursing, 23(1), 13-23.
Younas, A., & Quennell, S. (2019). Usefulness of nursing theory‐guided practice: An integrative review. Scandinavian journal of caring sciences, 33(3), 540-555.
A Page will cost you $12, however, this varies with your deadline. 
We have a team of expert nursing writers ready to help with your nursing assignments. They will save you time, and improve your grades. 
Whatever your goals are, expect plagiarism-free works, on-time delivery, and 24/7 support from us.  
Here is your 15% off to get started. 
Simply:
Place your order (Place Order) 
Click on Enter Promo Code after adding your instructions  
Insert your code –  Get20
All the Best, 
Cathy, CS