Health Assessment During The Adolescent And Prenatal Periods
Adolescent pregnancy is viewed as a high-risk situation because it poses serious health risks for the mother and the baby.
Describe various risk factors or precursors to adolescent pregnancy. Research community and state resources devoted in adolescent pregnancy and describe at least two of these resources.
Research the teen pregnancy rates for the last 10 years for your state and community. Has this rate increased or decreased? Discuss possible reasons for an increase or decrease. (My state is NC; city is Winston Salem)
Health Assessment during the Adolescent and Prenatal Periods-Sample Solution
Risk Factors
Pregnant adolescents and their unborn babies are prone to health risks like preeclampsia and cerebral palsy. Charlton et al. (2018) observe that the risk factors for adolescent pregnancy include drug use, engaging or being a victim of sexual abuse, low self-esteem, and limited knowledge about sex and contraception. Besides, teens can get pregnant due to social risk factors like peer pressure and engaging in relationships with older people. Family factors such as single parenthood, poor parental supervision, and conflicts between family members also increase the risk of pregnancy.(Adolescent pregnancy Essay Example)
Community and State Resources
There are various teen resources in North Carolina, such as Teen Talk, funded by Forsyth County (Department of Public Health, 2022). In addition, the pregnancy prevention program offers community-based education and workshops to reduce unintended teen pregnancies. It targets teenage women aged 9-13 and addresses pregnancy-related issues, such as sexuality, abstinence, decision-making, peer pressure, and relationships. The School Social Workers Initiative in Winston, Salem is also a state resource targeting adolescent pregnancy (WSFCS, 2022). The initiative consists of social workers moving across the community and families to support adolescent students in overcoming barriers like teen pregnancy and substance abuse. They also offer parenting needs like advice to pregnant teenagers.(Adolescent pregnancy Essay Example)
Teen Pregnancy Rates
Teen pregnancy rates have reduced significantly in North Carolina across the past decade. For instance, in 2020, there were 7800 teenage pregnancies among women aged 19 and below (National Center for Health Statistics, 2022). The figure was a reduction from the 2010 census report, which identified 16000 pregnancies. In addition, 106 girls aged 11-14 got pregnant in 2020, and 61 were among those between 12-14. Consequently, the state recorded 17.3% teen pregnancies in every 1000 teens aged 15-17 in 2020 compared to 37.9% in 2010. Similarly, the rates declined in Forsyth, with the county recording 24.5% pregnancies in every 1000 girls aged 15-19 in 2018 compared to 33.1% in 2011.(Adolescent pregnancy Essay Example)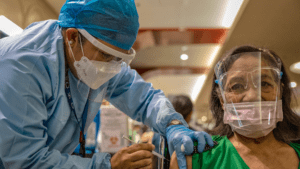 References
Charlton, B. M., Roberts, A. L., Rosario, M., Katz-Wise, S. L., Calzo, J. P., Spiegelman, D., & Austin, S. B. (2018). Teen pregnancy risk factors among young women of diverse sexual orientations. Pediatrics, 141(4). https://doi.org/10.1542/peds.2017-2278
Department of Public Health. (2022). Teen Talk. Forsyth County. https://www.co.forsyth.nc.us/publichealth/teen_talk.aspx
National Center for Health Statistics (2022, 25 February). Teen Birth Rate by State. Centers for Disease Control and Prevention. https://www.cdc.gov/nchs/pressroom/sosmap/teen-births/teenbirths.htm
WSFCS (2022). School Social Workers. Winston-Salem/Forsyth County Schools. https://www.wsfcs.k12.nc.us/domain/51
A Page will cost you $12, however, this varies with your deadline. 
We have a team of expert nursing writers ready to help with your nursing assignments. They will save you time, and improve your grades. 
Whatever your goals are, expect plagiarism-free works, on-time delivery, and 24/7 support from us.  
Here is your 15% off to get started. 
Simply:
Place your order (Place Order) 
Click on Enter Promo Code after adding your instructions  
Insert your code –  Get20
All the Best, 
Cathy, CS