Additional Critique of Evidence
This is part 3 of your evidence-based practice project.
In this assignment, you will refer back to assignment you completed in week 4, as this assignment will build upon it.
For this assignment, you will re-review your three articles selected from your week 2 and 4 assignment. Then, you'll write a paper on the following (be sure to include the content from your previous papers in weeks 2 and 4, updating with feedback from your instructor).
For each of the three articles, please discuss the following in your paper:
Remember to support your ideas with the articles you found. These articles should be less than five (5) years old. They should not be from the Web, but from the library databases, and be sure to use a narrative format.
In addition, you must follow APA guidelines, providing a title page, reference page, appendix, and in-text citations, as well as use level headings to match the assignment criteria listed above.
Please use, at minimum three scholarly references, and your paper should be 500-700 words, excluding title and reference pages.
Additional Critique of Evidence-Solution
The authors utilized a participatory action research design for the qualitative study to describe, interpret, and explain the social perspective of patients in hospice care. The use of purposive sampling in participant selection could result in selection bias since the participants were selected based on the subjective views of the researchers. Ethical issues in the study include informed consent, where the participants consented to the study. The researchers also ensured participant safety throughout the research process.(Additional Critique of Evidence Essay-Example)
The data for the study was collected using a purposive sampling technique and later analyzed using thematic analysis and NVivo software. The thematic analysis identified three overarching themes for hospice care. First, planning cottage hospice care aimed at increasing family and patient engagement. The second theme focused on creating a role for family caregivers to incorporate support from friends and family members. The third theme emphasized quality and safety issues, which depend on the feelings of patients, family members, and caregivers about the model of care. The findings can be used to establish innovative cottage hospice spaces in palliative and end-of-life patient care. As a result, the authors concluded that providing acute care to cottage hospice settings enhances the satisfaction of patients' needs and that of their families.(Additional Critique of Evidence Essay-Example)
The qualitative research incorporated a single-blind randomized control trial to compare the effects of palliative telehealth care with normal care intervention among heart failure patients. The study's internal validity was affected by observer bias prevalent in purposive sampling. Also, significant data attrition was evident in the 16th week of the study. History effects were also evident, where the researchers experienced challenges reaching the participants during the data collection process. Additionally, the researchers allowed participants to participate voluntarily in the study, leading to challenges reaching them via phone during data collection.(Additional Critique of Evidence Essay-Example)
The authors measured the effect of size between-group balances using descriptive statistics. They also utilized linear contrasts to estimate the intervention's effects on patient outcomes. Based on these analyses, they found out that there was a 3.9 points improvement in the intervention group compared to 2.3 points in the usual care group based on the KCCQ score. There were also improvements in the FACIT-Pal-14 score for the intervention group (1.4 points) compared to the usual care groups (0.2 points). Lastly, group differences were limited, with HADS anxiety at 0.02 and HADS depression at 0.09.(Additional Critique of Evidence Essay-Example)
The authors recommend that future researchers consider patient factors and intervention components in determining the most suitable and individualized palliative care for each patient. They concluded that there were improvements in pain intensity and interference among patients enrolled in the telehealth (ENABLE CHF-PC- Educate, Nurture, Advise, Before Life Ends Comprehensive Heartcare for Patients and Caregivers) intervention program. However, the quality of life and mod did not improve among the ample comprising African-American participants.(Additional Critique of Evidence Essay-Example)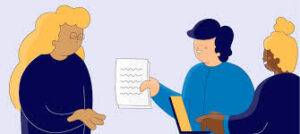 References
Bakitas, M. A., Dionne-Odom, J. N., Ejem, D. B., Wells, R., Azuero, A., Stockdill, M. L., … & Pamboukian, S. V. (2020). Effect of an early palliative care telehealth intervention vs. usual care on patients with heart failure: the ENABLE CHF-PC randomized clinical trial. JAMA Internal Medicine, 180(9), 1203-1213.10.1001/jamainternmed.2020.2861
Mackie, B. R., Mitchell, M., & Marshall, A. P. (2019). Patient and family members' perceptions of family participation in care on acute care wards. Scandinavian Journal of Caring Sciences, 33(2), 359-370.https://doi.org/10.1111/scs.12631
Walshe, C., Barnes, H., Turner, M., & Hughes, S. (2021). Constructing a new role for family carers and volunteers providing care towards the end of life: an action research approach exploring a new model of hospice care. Health & Social Care in the Community, 29(3), 837-845.https://doi.org/10.1111/hsc.13315
A Page will cost you $12, however, this varies with your deadline. 
We have a team of expert nursing writers ready to help with your nursing assignments. They will save you time, and improve your grades. 
Whatever your goals are, expect plagiarism-free works, on-time delivery, and 24/7 support from us.  
Here is your 15% off to get started. 
Simply:
Place your order (Place Order) 
Click on Enter Promo Code after adding your instructions  
Insert your code –  Get20
All the Best, 
Cathy, CS