Theory Practice Gap in Nursing
Write a 500 words essay presentation for a theory practice gap in nursing for a newly diagnos 40 year old diabetic female patient, please present also a care plan
Theory Practice Gap in Nursing-Solution
Theory practice gaps occur in different healthcare settings in nursing. The theories learned in nursing schools and training institutions rarely match what happens in clinical settings. The theory-practice gap can occur among nurses but is more prevalent among nursing students who may learn theories that do not work in clinical settings. Nursing students encounter intense demand to actualize what they learned in class in the clinical care setting. The theory-practice gap continues to be problematic in the profession as multiple speculations exist on how to deal with the problem from the complexity of associating learned theories with what works in the clinical setting (Greenway et al., 2019). This essay is a presentation on a theory-practice gap and a care plan in nursing for a newly diagnosed 40-year-old diabetic female patient.(Theory Practice-Gap in Nursing Essay-Sample)
Diabetes is a problematic concern for resource-limited and developed nations across the globe. The disease leads to high morbidity rates linked to macro-and microvasculature damage, psychosocial effects, and immense and growing healthcare costs. Despite the evidence-based guidance learned by nurses in their training, care delivery models for diabetic patients do not lead to desired cholesterol, glycaemic, and blood sugar levels. Of importance, the application of nursing theories and evidence-based interventions acquired during learning and training are limited due to clinical, patient, and organizational-related factors (Rushforth et al., 2019).(Theory Practice-Gap in Nursing Essay-Sample)
In this scenario, the patient's socioeconomic determinants, occupation, and self-empowerment capacity may limit diabetes management. For instance, poverty/ limited financial resources may limit the patient purchasing the required insulin treatment, while occupation encouraging a sedentary lifestyle hinders compliance with required management (Pamungkas et al., 2019). The nurse-patient education gap and the patient's lack of knowledge lead to non-compliance. Depression, anxiety, fear of the needle, and cultural beliefs affect the patient's management strategies. Clinical-related factors related to nurses' interpersonal and communication skills may be mismatched between training/learning and clinical practice, thus affecting the implementation of evidence-based interventions. Lack of clinical experience, confidence in prescribing insulin, and concerns about medication side effects also impact the quality of care. Feeling overwhelmed and frustrated by patients' non-compliance affects nurses' ability to apply the learned theories in diabetes management. Organizational-related factors related to immense workload, time pressure, and limited services for diabetic patients who may require specialized care and clinic limits will create a theory-practice gap. Lack of evidence-based guidelines or structured diabetes for nocive nurses without experience creates a gap in the intervention strategies for the patient.(Theory Practice-Gap in Nursing Essay-Sample)
Care Plan
The nursing care plan for the newly diagnosed 40-year-old diabetic female patient comprises of:
Blood sugar levels monitoring. Normal levels should range between 70-180 mg/dl. The patient should be taught how to read the glucometer and record and interpret the results (Mensah et al., 2020).
Insulin administration. Different types of insulin should be administered based on their onset, peak, and duration. The patient should be taught about insulin injection and keeping the site clean.
Nutritional monitoring and education to improve the patients' diet while teaching them how to check glucose levels after waking up, before meals, and before going to sleep.
Monitoring the blood pressure (Normal levels should be 120-180mmHg) since diabetes predisposes one to loss of kidney function, vision, stroke, or heart attacks.
Maintaining healthy weight and physical activity levels. The patient should be educated on weight, diet, and exercise form a crucial part in diabetes management.(Theory Practice-Gap in Nursing Essay-Sample)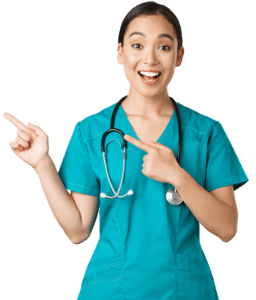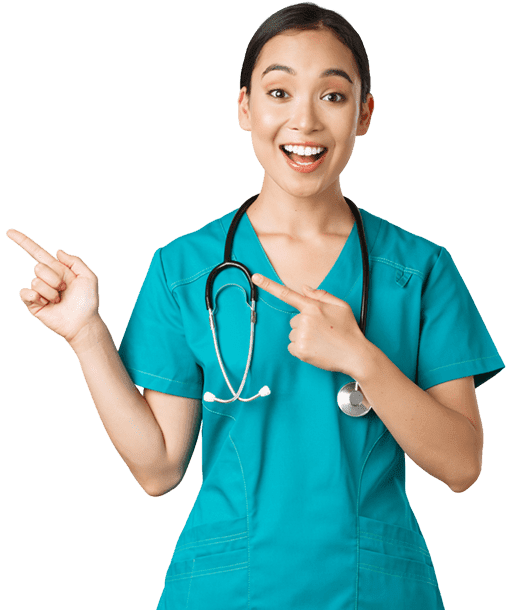 References
Greenway, K., Butt, G., & Walthall, H. (2019). What is a theory-practice gap? An exploration of the concept. Nurse education in practice, 34, 1-6.
Mensah, G. P., ten Ham‐Baloyi, W., van Rooyen, D., & Jardien‐Baboo, S. (2020). Guidelines for the nursing management of gestational diabetes mellitus: An integrative literature review. Nursing open, 7(1), 78-90.
Pamungkas, R. A., Chamroonsawasdi, K., Vatanasomboon, P., & Charupoonphol, P. (2019). Barriers to effective diabetes mellitus self-management (DMSM) practice for glycemic uncontrolled type 2 diabetes mellitus (T2DM): A socio cultural context of Indonesian communities in West Sulawesi. European Journal of Investigation in Health, Psychology and Education, 10(1), 250-261.
Rushforth, B., McCrorie, C., Glidewell, L., Midgley, E., & Foy, R. (2019). Barriers to effective management of type 2 diabetes in primary care: qualitative systematic review. British Journal of General Practice, 66(643), e114-e127.
A Page will cost you $12, however, this varies with your deadline. 
We have a team of expert nursing writers ready to help with your nursing assignments. They will save you time, and improve your grades. 
Whatever your goals are, expect plagiarism-free works, on-time delivery, and 24/7 support from us.  
Here is your 15% off to get started. 
Simply:
Place your order (Place Order) 
Click on Enter Promo Code after adding your instructions  
Insert your code –  Get20
All the Best, 
Cathy, CS