Please read the instructions entirely. You can pretend you meet with the manager in the paper and makeup all the info. Make sure you find an article about the subject.
Meet with a nurse manager responsible for managing fiscal resources, including the department budget. This individual can be from inside or outside the organization where you practice. Discuss the standards that the organization uses to ensure the provision of safe, quality care. Ask specifically about the National Patient Safety Goals, Core Measures, and, if applicable, ANCC Magnet Recognition and how these impact the budgeting process. Inquire about how the manager learned how to plan for and manage fiscal resources, how and when they are prepared, challenges associated with the budgeting process, how he/she has advocated for additional resources, if politics are involved in the budgeting process, and if/how to research or other types of evidence/data are used to ensure adequate resources. Be sure to discuss the questions below to answer the discussion board questions.
In addition:
Identify and describe a Quality Improvement Project with the nurse leader is currently involved in. This can be on the unit or organization level.
What challenges or barriers did the nurse leader report related to the budgeting process?
Search the literature for an evidenced-based article in a peer reviewed journal that is less than 5 years old on Nursing Leadership and Quality Improvement.
The articles you are searching and summarizing should be used to inform your post and support your thoughts and ideas. This is not separate from your discussion post, use the article to support your post and include in text citations. Your summary should be brief answers to the questions provided to you
Article Summary Questions to be answered in brief paragraph format at the end of your post:
What is the main topic of the article?
Was this a research article?
What information or knowledge did you gain from the article?
How did it pertain to the discussion topic
Financial Resources-Solution Example
During my conversation with the nurse manager, Dr. Scott, I gained insight into the complex and challenging nature of fiscal resources management in healthcare organizations. The manager explained that providing safe and high-quality care is the organization's top priority and requires a substantial investment of resources. She added that one of the essential standards that the organization uses to ensure patient safety is the National Patient Safety Goals (NPSGs), established by the Joint Commission. This standard outlines specific areas where healthcare organizations should focus on improving patient safety and preventing errors. Achieving these goals requires ongoing staff training and education and the implementation new policies and procedures (Farah et al., 2019). However, these efforts can be costly in terms of the financial resources required and the time and effort needed to implement them.(Financial Resources in Nursing-EssaySample)
In addition to the NPSGs, the nurse manager mentioned that the organization focuses on meeting Core Measures, which are evidence-based measures of clinical quality used to evaluate healthcare providers' performance. These measures include hospital readmission rates, infection rates, and patient satisfaction (Graystone, 2019). Meeting these measures requires investment in technology and data analysis, as well as ongoing training and education for staff. Finally, the organization also works to achieve ANCC Magnet Recognition, a prestigious designation recognizing healthcare organizations for excellence in nursing practice. Moreover, achieving this recognition requires a significant investment in resources, including developing new programs and initiatives that support nursing practice and ongoing education and training for nurses.(Financial Resources in Nursing-EssaySample)
Managing fiscal resources is an essential aspect of nursing management. The manager learned about financial management skills in her nursing degree program. She also received ongoing on-the-job training and professional development opportunities to enhance her skills. The nurse manager acknowledged that managing fiscal resources can be challenging, especially when competing demands exist for limited resources. Dr. Scott emphasized the importance of advocacy in this process and discussed the need to demonstrate the impact of specific initiatives on patient outcomes. By providing evidence of the benefits of quality improvement projects, the manager can better advocate for the necessary resources for their implementation.
Moreover, the issue of hospital-acquired infections (HAIs) is a significant concern for healthcare facilities worldwide. HAIs can result in negative health outcomes and increased healthcare costs, making prevention a top priority for healthcare leaders (Ara & Das, 2021). The nurse leader mentioned that their unit is involved in a quality improvement project to reduce HAIs. The project involves implementing evidence-based practices to prevent infections, including proper hand hygiene and sterile techniques during procedures. The success of this project relies on the collaboration and commitment of all staff members involved in patient care. Moreover, the project team has allocated additional resources, such as staff time for education and training, to ensure that all team members have the knowledge and skills to prevent HAIs effectively.(Financial Resources in Nursing-EssaySample)
By reducing the incidence of HAIs, patients will experience better outcomes, and the healthcare facility will reduce costs associated with treating such infections. Additionally, reducing the incidence of HAIs will contribute to an overall reduction in antimicrobial resistance, a significant public health concern (Graystone, 2019). The nurse leader emphasized the importance of ongoing monitoring and evaluation to ensure the sustainability of the project's success. Overall, the quality improvement project aimed at reducing HAIs on the unit represents a crucial step toward improving patient safety and delivering high-quality care
Budgeting is crucial to healthcare management, enabling organizations to plan and allocate resources effectively. However, the nurse manager highlighted some challenges and barriers in this process. One of the primary obstacles is the influence of politics on budget decisions. In some cases, decision-makers may prioritize the needs of particular departments or units over others due to external factors such as pressure from stakeholders or political agendas (Benenson et al., 2020). As a result, it can lead to unfair resource allocation, affecting patient care quality. Another issue is difficulty obtaining accurate data and evidence to support budget requests. Nurse managers may struggle to demonstrate the impact of specific initiatives on patient outcomes, making it challenging to secure funding. This problem can be exacerbated by limited data collection and analysis resources and a lack of expertise in data management and interpretation (Ara & Das, 2021). Without robust evidence, making informed decisions about where to allocate resources and how to prioritize spending can be challenging.(Financial Resources in Nursing-EssaySample)
Article Summary
What is the main topic of the article?
The article "The Impact of Nursing Leadership on Quality Improvement Outcomes: A Systematic Review" by Farah et al. (2019) significantly contributes to nursing leadership and quality improvement.
Was this a research article?
The study is a systematic review that investigates the existing literature on the impact of nursing leadership on quality improvement outcomes in healthcare organizations. Through analyzing several studies, the authors identified key themes and trends related to the topic. The systematic review offers valuable insights into the role of nursing leadership in promoting quality improvement outcomes, such as patient safety, care effectiveness, and staff satisfaction. Moreover, the study provides evidence-based recommendations for nursing leaders to develop effective strategies for promoting quality improvement outcomes. Overall, the article emphasizes the importance of nursing leadership in driving quality improvement efforts in healthcare organizations and highlights the need for further research in this area.(Financial Resources in Nursing-EssaySample)
What information or knowledge did you gain from the article?
The study's findings emphasize the crucial role of nursing leadership in improving healthcare quality outcomes. It identifies several essential practices that nursing leaders can adopt to facilitate quality improvement, including fostering a culture of continuous improvement, involving frontline staff in quality improvement efforts, and utilizing data and evidence to inform decision-making (Farah et al., 2019). These practices highlight the importance of engaging and empowering frontline staff, creating a collaborative work environment, and promoting a data-driven approach to quality improvement.(Financial Resources in Nursing-EssaySample)
How did it pertain to the discussion topic?
Furthermore, the study's results have important implications for healthcare organizations' budgeting processes. Organizations can allocate their budgets more effectively and efficiently by demonstrating the value of investing resources in nursing leadership development and quality improvement initiatives (Farah et al., 2019). The findings also suggest that investing in nursing leadership can lead to long-term benefits, such as improved patient outcomes, increased staff engagement and retention, and enhanced organizational performance.
In conclusion, my discussion with the nurse manager revealed the complex nature of managing fiscal resources in healthcare. We discussed the importance of prioritizing patient safety and quality of care, even under financial constraints. The Quality Improvement Project presented by the nurse leader served as an example of the organization's commitment to enhancing patient outcomes but also highlighted the challenges of securing resources for such initiatives. Additionally, the systematic review of the literature emphasizes the crucial role of leadership in driving quality improvement and financial performance in healthcare. The study provides valuable insights into practical strategies for promoting quality improvement outcomes. It underscores the need for nursing leaders to develop and implement evidence-based approaches to achieve optimal patient outcomes while navigating financial constraints.(Financial Resources in Nursing-EssaySample)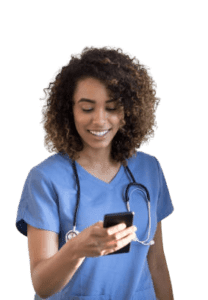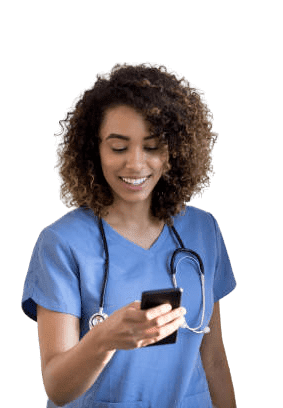 References
Ara, A., & Das, K. K. (2021). Insights about human resource practices, knowledge management practices, and innovation. The Innovation Shift in Higher Education, 11-40. https://doi.org/10.1007/978-981-16-2055-3_2
Benenson, S., Cohen, M. J., Schwartz, C., Revva, M., Moses, A. E., & Levin, P. D. (2020). Is it financially beneficial for hospitals to prevent nosocomial infections? BMC Health Services Research, 20(1). https://doi.org/10.1186/s12913-020-05428-7
Farah, O. I., Anthony, M. K., & Clarke, S. P. (2019). The impact of nursing leadership on quality improvement outcomes: A systematic review. Journal of Nursing Management, 27(1), 3-12. doi: 10.1111/jonm.12647
Graystone, R. (2019). The value of magnet® recognition. JONA: The Journal of Nursing Administration, 49(10S), S1-S3. https://doi.org/10.1097/nna.0000000000000796
A Page will cost you $12, however, this varies with your deadline. 
We have a team of expert nursing writers ready to help with your nursing assignments. They will save you time, and improve your grades. 
Whatever your goals are, expect plagiarism-free works, on-time delivery, and 24/7 support from us.  
Here is your 15% off to get started. 
Simply:
Place your order (Place Order) 
Click on Enter Promo Code after adding your instructions  
Insert your code –  Get20
All the Best, 
Cathy, CS