the field of using has changed overtime
The field of nursing has changed over time. In a 750‐1,000-word paper, discuss nursing practice today by addressing the following:(The Evolution of the Field of Nursing)
Explain how nursing practice has changed over time and how this evolution has changed the scope of practice and the approach to treating the individual.
Compare the differentiated practice competencies between an associate (ADN) and baccalaureate (BSN) education in nursing. Explain how scope of practice changes between an associate and baccalaureate nurse.
Identify a specific client care situation and describe how nursing care, or approaches to decision making, differ between the BSN‐prepared nurse and the ADN nurse.
Discuss the significance of applying evidence‐based practice to nursing care and explain how the academic preparation of the RN‐BSN nurse supports its application.
Discuss how nurses today communicate and collaborate with interdisciplinary teams and how this supports safer and more effective client outcomes.
Review the "APA Formatting Tutorial," located in Class Resources. Utilize the APA paper template and the APA Style Guide, located in the Student Success Center, to ensure correct paper formatting when preparing applicable assignments.
You are required to cite a minimum of three sources to complete this assignment. Sources must be appropriate for the assignment and relevant to nursing practice.
Prepare this assignment according to the guidelines found in the APA Style Guide, located in the Student Success Center.
This assignment uses a rubric. Please review the rubric prior to beginning the assignment to become familiar with the expectations for successful completion.
You are required to submit this assignment to LopesWrite. A link to the LopesWrite technical support articles is located in Class Resources if you need assistance.
The Evolution of the Field of Nursing: Solution
Nursing Practice Evolution
Over the previous several decades, nursing education and practice have advanced drastically. Nurses are better equipped than ever, thanks to a slew of scientific discoveries and increased autonomy, and they no longer rely on traditional therapies or traveling doctors (Shalala et al., 2018). In the last 50 years, nurses have abandoned their uniforms consisting of white gowns and stockings in favor of more utilitarian scrubs (Keypath Education, 2020). Patient recovery times for various therapies have decreased, enabling nurses to be more productive and concentrate on outpatient care. Since the 1970s, one of the most significant changes in nursing practice has been a rise in race and gender diversification in the nursing field, resulting in an even larger and greater pool of experience and expertise.(The Evolution of the Field of Nursing)
Nursing education has been the most significant nursing change in the past ten years. More universities have offered specialized degrees, and training has become more formal and demanding but more accessible. Colleges have increased the availability and accessibility of Bachelor of Science in Nursing (BSN) degrees through online programs, flexible timelines, and even assistance with clinical placements (Keypath Education, 2020). Even more master's and doctorate degrees are now available online, implying that prospective nurse practitioners (NPs) with full-time jobs can earn their Master of Science in Nursing (MSN) and subsequently open their private clinics. Nurses could never have envisioned this shift in career trajectory 50 years ago.(The Evolution of the Field of Nursing)
The steading pace of technological advancement has affected all industries, including healthcare and the nursing field. Aside from the transition of paper to digital patient records, nurses have access to more advanced technologies, including mobile surveillance systems, smart beds, wearables and portable devices, and mobile applications, which are perceived as major recent breakthroughs in nursing care (Shalala et al., 2018). Telemedicine is growing increasingly common, particularly in remote areas. Nurses are required to stay current on technical advances. It has prompted on-the-job training for nursing professionals and additional educational modules in degree programs for prospective nurses to guide how to utilize the increasing technological tools for healthcare fully.(The Evolution of the Field of Nursing)
Nursing practice has grown in stature and, consequently, has the roles, responsibilities, and leadership positions for nurses, especially those with advanced degrees. According to the Institute of Medicine report "The Future of Nursing: Leading Change, Advancing Health," issued in 2010, nurses should be collaborators in patient care and healthcare reforms in the United States. That is no easy feat, but as recent changes in nursing practice illustrate, nurses' perspectives are becoming increasingly vital for improving healthcare (Keypath Education, 2020). Roles and responsibilities have also grown significantly. Telemedicine care and consultations are noticeable advances in professional nursing and a significant new demand. Nurses' interest in new jobs in non-traditional fields, such as emergency flight, hyperbaric, and transgender adolescent nurses, is growing. Physician shortages have opened new opportunities for nurses, mainly for advanced practice nurses (ADNs) like nurse practitioners (NP) (Shalala et al., 2018). In some states, which is increasingly becoming common in many states, NPs may have the same degree of autonomy as physicians.(The Evolution of the Field of Nursing)
How Associate (ADN) and Baccalaureate (BSN) Education Differ in Practice Competency
In contrast to an ADN-level nurse (RN), a BSN-prepared nurse is certified for more complex treatments under a physician's supervision and can supervise other staff nurses. Advantages of further education open more opportunities for increased leadership responsibilities and higher pay for BSN than ADN nurses (The College for the People, 2021). A BSN degree can easily catapult a nurse to the next level of specialization as a nursing leader, educator, public health nurse, or other specialties. Generally, a registered nurse holding a BSN degree can quickly progress in their career.(The Evolution of the Field of Nursing)
ADN-prepared nurses are perceived as technical nurses, whereas BSN-level nurses are dubbed professional nurses. A Bachelor's degree centers on leadership, nursing science, administration, and clinical skills training, while an Associate's degree focuses on clinical skills. Both degrees teach nurses to provide patient care that satisfies commonly accepted standards, which is why both degrees stress professionalism (The College for the People, 2021). The BSN degrees focus on research, preventative medicine, community health, advocacy, and health IT to better evaluate data, implement best practices, and devise more efficient patient outcomes improvement approaches. BSN nurses are more conscious of the cultural, economic, and social concerns that affect patients and healthcare delivery systems, which allows them to pursue additional career opportunities and specialized career routes.(The Evolution of the Field of Nursing)
Specific Patient Situation
Consider a hypertensive patient as an example. Based on their training, ADN nurses would administer necessary medication following an evaluation. If ADN nurses recommend additional steps, they consult with a doctor. However, when it comes to BSN nurses, these specialists go beyond to improve patient outcomes. A discussion with the patient may reveal that the raised blood pressure is caused by pain. In addition, the patient can express her concern about her husband's problems as the source of her high blood pressure. In this case, a BSN administers pain medicine to reduce blood pressure while addressing the patient's mental health issue. A Bachelor's degree, according to this information, provides nurses with expanded knowledge, abilities, and capacities to provide better nursing care.(The Evolution of the Field of Nursing)
Importance of Evidence-Based Practice in Nursing
Integrating evidence-based practice (EBP) into health practitioners' daily practices can improve the practice environment and patient outcomes. EBP application in clinical settings is encouraged since it has been associated with greater healthcare value, improved patient experiences, and outcomes, and decreased healthcare costs (Cardoso et al., 2021). Nurses must broaden their knowledge and understanding, coordinate their practice, and strive to enhance patient outcomes(The Evolution of the Field of Nursing). Nursing students must be taught the importance of evidence-based data and how to obtain, understand, and apply it effectively to enhance nursing, enhance practice for future nurses, and optimize patient outcomes (Abu-Baker et al., 2021). BSN-prepared nurses are engaged in research activities critical to the implementation of EBP.(The Evolution of the Field of Nursing)
Nursing students in RN to BSN programs learn to practice utilizing evidence-based methods. A BSN program prepares registered nurses with the knowledge and skills they need to confidently embrace a science-based approach to improving healthcare quality and safety (Northeastern State University Online, 2020). BSN-prepared nurses can work as members of research teams, planning and managing research, collecting data, ensuring the well-being of study participants, and presenting at conferences. Conclusively, BSN-prepared nurses can play a critical role in the research process, helping with EBP implementation.(The Evolution of the Field of Nursing)
Nurses in Interdisciplinary Teams
Different healthcare professionals come together in interdisciplinary teams to provide holistic patient care. Nurses work with interdisciplinary teams to promote high-quality and safe patient care by communicating efficiently, effectively, and promptly, finding critical information to share with others, and assessing care plans (Gausvik et al., 2017). Effective interprofessional communication and teamwork are strongly linked to healthcare employees' job satisfaction(The Evolution of the Field of Nursing). Interdisciplinary care teams also improve communication among healthcare providers. Improving communication is essential for boosting care quality. These teams have already shown that they increase quality by reducing occurrences such as hospital-related falls and improving other aspects of a hospital unit's safety culture (Gausvik et al., 2017). According to Gausvik et al. (2020), communication and collaboration between nurses and doctors, in particular, have improved patient outcomes.(The Evolution of the Field of Nursing)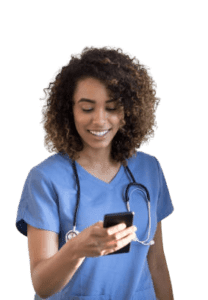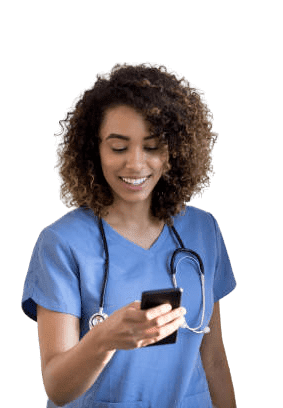 References
Abu-Baker, N. N., AbuAlrub, S., Obeidat, R. F., & Assmairan, K. (2021). Evidence-based practice beliefs and implementations: a cross-sectional study among undergraduate nursing students. BMC nursing, 20(1), 1-8.(The Evolution of the Field of Nursing)
Cardoso, D., Couto, F., Cardoso, A. F., Bobrowicz-Campos, E., Santos, L., Rodrigues, R., Coutinho, V., Pinto, D., Ramis, M. A., Rodrigues, M. A., & Apóstolo, J. (2021). The Effectiveness of an Evidence-Based Practice (EBP) Educational Program on Undergraduate Nursing Students' EBP Knowledge and Skills: A Cluster Randomized Control Trial. International journal of environmental research and public health, 18(1), 293. https://doi.org/10.3390/ijerph18010293(The Evolution of the Field of Nursing)
Gausvik, C., Lautar, A., Miller, L., Pallerla, H., & Schlaudecker, J. (2017). Structured nursing communication on interdisciplinary acute care teams improves perceptions of safety, efficiency, understanding of care plan and teamwork, and job satisfaction. Journal of multidisciplinary healthcare, 8, 33–37. https://doi.org/10.2147/JMDH.S72623
Keypath Education. (2020, January 15). Recent changes in nursing practice & education | Global health education. GlobalHealth Education. https://globalhealtheducation.com/article/recent-changes-nursing-practice-education(The Evolution of the Field of Nursing)
Northeastern State University Online. (2020). Learn evidence-based practice in an online RN to BSN program. https://nursingonline.nsuok.edu/degrees/rn-to-bsn/learn-evidence-based-practice/
Shalala, D., Bolton, L. B., Bleich, M. R., Brennan, T. A., Campbell, R. E., & Devlin, L. (2018). The future of nursing: Leading change, advancing health. Washington DC: The National Academy Press. Doi, 10, 12956.(The Evolution of the Field of Nursing)
The College For The People. (2021, April 14). ADN vs. BSN patient safety outcomes & care situation. Nightingale College. https://nightingale.edu/adn-vs-bsn-patient-outcomes/
A Page will cost you $12, however, this varies with your deadline. 
We have a team of expert nursing writers ready to help with your nursing assignments. They will save you time, and improve your grades. 
Whatever your goals are, expect plagiarism-free works, on-time delivery, and 24/7 support from us.  
Here is your 15% off to get started. 
Simply:
Place your order (Place Order) 
Click on Enter Promo Code after adding your instructions  
Insert your code –  Get20
All the Best, 
Cathy, CS