Being able to articulate your personal worldview can help you formulate a personal philosophy of practice and enhance your influence on patients and the industry. In this assignment, you will have an opportunity to reflect on your current and future practice and the ways worldview and nursing theory influence that practice.
Draft a 1,000-1,250 word paper in which you:
You are required to cite five to 10 sources to complete this assignment. Sources must be published within the last 5 years and appropriate for the assignment criteria and nursing content.
Complete the "APA Writing Checklist" to ensure that your paper adheres to APA style and formatting criteria and general guidelines for academic writing. Include the completed checklist as an appendix at the end of your paper.
Prepare this assignment according to the guidelines found in the APA Style Guide, located in the Student Success Center.
This assignment uses a rubric. Please review the rubric prior to beginning the assignment to become familiar with the expectations for successful completion.
You are required to submit this assignment to LopesWrite. A link to the LopesWrite technical support articles is located in Class Resources if you need assistance.
Attachments
MSN-APA Writing Checklist-Student.d
Rubric Criteria
Expand All Rubric CriteriaExpand All
Personal Worldview
40 points
Specific Nursing Theory With the Personal Philosophy of Practice and Approach to Patient Care
30 points
Specific Example of a Past or Current Practice Problem
30 points
How Worldview and the Nursing Theory Will Assist in Further Developing Future Practice
30 points
Required Sources
6 points
Appendix
4 points
Thesis, Position, or Purpose
14 points
Development, Structure, and Conclusion
16 points
Evidence
10 points
Mechanics of Writing
10 points
Format/Documentation
10 points
Total200 point
NUR 513 ESSAY-example solution
Worldview and Nursing Process Personal Statement
Worldviews comprise beliefs and assumptions that express how different people interpret and explain their experiences and how things are the way they are. Personal worldviews include principles, beliefs, and assumptions that guide a person's life and decisions. They are crucial for nurses to develop their philosophies to guide their practice and influence patient care and the nursing profession. The nursing theory describes, predicts, and explains the nursing phenomenon. It provides the foundation of nursing practice and helps generate critical knowledge, and shows which direction nursing practice should take into the future. Nurses have a pivotal role in care provision to promote safety, quality, and efficient care, and in doing this, they practice according to their worldview and nursing theory.(personal worldview essay example)
Personal Worldview
I believe that nurses should prioritize protecting their patient's rights and needs and practicing according to their professional regulations. I perceive nursing as a caring process that uses medical knowledge, skills, and competencies to address patient needs. According to Zhao et al. (2018), prosociality informs my nursing practice as it entails directing positive behavior, attitudes, and emotions towards other people through sharing, helping, and collaborating.
Christianity principles guide my religious beliefs and faith. They also inform and reinforce my worldview. As Christians, we believe that nursing is a calling to serve individuals, families, and the community. They encourage nurses to focus on individuals' wholeness and self-healing (Rieg et al., 2018). Nurses should help people heal their pain and suffering and facilitate quick recovery from illnesses. Hence, nurses are obligated to utilize knowledge and skills to provide the highest quality and safe care. Nurses need to motivate their patients and families and create a positive atmosphere. Nurses should therefore be selfless and have an intrinsic inspiration to care for others.
Christianity informs my ideas, principles, and approach to patient care. It also guides my attitudes and behaviors. I utilize Christian nurses' views, including the Deity, and biblical faith practices to strengthen my devotion to practice. Christians encourage equality, fairness, and justice. I am committed to providing equitable care and addressing health disparities that affect diverse populations (Rieg et al., 2018). Christians preach togetherness, collaboration, and trustworthiness, which are vital components of interprofessional collaboration. As a Christian nurse, I should work with others to ensure safe care and prevent any harm to the patients. Caring for those in pain, suffering, and the needy is a Christian value I immensely embrace in my daily practice.(personal worldview essay example)
Nurse Theory
My worldview perceives nursing as a caring process. Watson's theory of human caring is the closest to my worldview as it sees caring as a core concept in nursing. Caring involves care for and care about patients. Caring for is a concept in holistic nursing that involves professional knowledge and expertise. Caring about the patient entails taking into account the psychological and spiritual factors of the client. Watson's theory of human caring helps nurses ensure that caring is central to patient care. Caring requires nurses to have artistic and scientific knowledge and expertise. Nurses' caring behavior can contribute to patients' satisfaction and wellbeing, and it involves more than the healthcare organizations' performance (Pajnkihar et al., 2017). Lack of caring is a threat to health care quality and safety. According to Watson, caring is a nurse's moral ideal, and outcomes include protection, improvement, and maintenance of human dignity. Preserving human dignity also requires trustful and respectful interpersonal relationships. Nurses should acquire and develop caring attributes throughout their professional lives.
Watson provides carative factors that are central to patient care. These carative factors also inform my personal worldview that guides my nursing practice. The theory highlights ten carative factors that support and enhance the caring process (Watson & Woodward, 2020). They include cultivating loving-kindness and equanimity practice towards self and other people as the basis of Caritas consciousness; nurse authentic presence; enabling, maintaining, and honoring the self and other people's faith, hope, and strong belief and the inner-subjective life; pursuing one's own spiritual beliefs and practices and the transpersonal self, moving beyond the ego-self (Pajnkihar et al., 2017). Nurses need to create and maintain helping, trustful, and caring relationships and be present to support the patient's expression of both positive and negative feelings. Watson requires nurses to be creative and utilize the self and acquired knowledge in the caring process, attempting to stick within other people's frames of reference and developing a healing environment at every level (Watson & Woodward, 2020). These factors are vital in my nurse practice as they reinforce my personal worldviews, including beliefs, principles, attitude, behavior, and action.
Specific Example in Practice
Lack of care has adverse consequences for the patient. Patient care issues and concerns include recovery, self-care, healthcare-associated infections, fall injuries, and postoperative complications. These issues often occur with insufficient care. They are related to the quality and safety of care. Improving patient safety requires nurses to prioritize patient needs and experiences by placing caring at the center of their practice. Nurses should conceptualize and prioritize safety by caring for and about their clients. Consequences of lack of quality care include millions of patients who suffer disabilities, injuries, and death due to unsafe medical care (Pelzang & Hutchinson, 2018). Half of these issues are preventable. These adverse effects are associated with human factors, including mistakes, violations, ignorance, negligence, recklessness, inattention, forgetfulness, and lack of competence, including proper knowledge, skills, and attitudes. Nurses can prevent these issues by focusing on their caring duties and prioritizing patient needs.
My personal worldview is centered on nursing as a caring process. It provides that nurses focus on protecting their client's rights and needs and practicing according to their professional guidelines. I believe that nurses should ensure the highest quality and safety of care. Nurses should also channel positive attitudes, emotions, and behavior towards their patients through helping, sharing, and contributing to patient care. My beliefs, principles, and assumptions regarding nursing practice would assist solve these patient care issues and concerns. Watson's theory also places care at the core of nursing. Its carative factors would inform nurses to enhance their care process to prevent patient care issues like postoperative complications, fall injuries, and healthcare-associated infections. (personal worldview essay example)
Significance of Personal Worldview and Nursing Theory in Developing Future Practice
My worldview and Watson's theory of human caring put caring at the core of nursing practice. I believed that nursing is a caring process, and nurses should utilize their knowledge, skills, and attitudes to ensure the highest quality and safety of care. My beliefs, principles, and assumptions are critical in my approach to nursing practice as they guide how I should engage with my patients and what to prioritize. Nurses need to prioritize their client's needs and employ Watson's carative factors to provide quality and safe care. The future of the healthcare environment involves increasing population health concerns, the broader scope and role of nurses, and technology. Nurses will be pivotal in addressing emerging and future healthcare challenges. My worldview will be critical in my professional practice. It places nurses at the center of patient care and emphasizes the need to expand their knowledge, skills, and competencies and work according to professional regulations to ensure the highest quality and safe care. Nurses can address patient care issues and concerns by prioritizing patient needs in their employment of nursing interventions.
With the populations' health concerns, such as the aging population and increasing acuity of illnesses, nurses are required to be more involved in patient care. Watson's theory guides the future of nursing. It will be crucial in my future nursing practice development since it informs about the art of caring and requires nurses to promote healing and dignity, be compassionate, and ease pain and suffering for patients and families. My worldview and Watson's theory inform my altruistic values that are critical in my approach to care. (personal worldview essay example)
Conclusion
Both personal worldviews and nursing theory are fundamental in nursing practice as they guide actions and decisions. Nurses' personal beliefs, principles, and assumptions guide their approach to nursing practice and patient care. Nursing theory informs what nursing is, how and why nurses do what they do. Nursing theory is the foundation of nursing practice. Nurses need their worldviews to develop philosophies that inform their practice and impact patients positively. They are fundamental assumptions about the world and nursing practice in particular. They guide my thoughts and action. Nurses need to employ their assumptions and principles to impact care delivery and address health care issues, such as health disparities. Watson's theory of human caring contends that caring is a critical requirement for successful nurses because it helps them demonstrate concern and kindness for patients. Caring at the core of nursing is vital as the care provision becomes more patient-centered. (personal worldview essay example)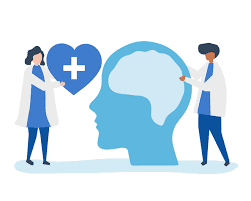 References
Pajnkihar, M., Štiglic, G., & Vrbnjak, D. (2017). The concept of Watson's carative factors in nursing and their (dis) harmony with patient satisfaction. PeerJ, 5, e2940. https://doi.org/10.7717/peerj.2940
Pelzang, R., & Hutchinson, A. M. (2018). Patient safety issues and concerns in Bhutan's healthcare system: a qualitative exploratory, descriptive study. BMJ Open, 8(7), e022788. https://doi.org/10.1136/bmjopen-2018-022788
Rieg, L. S., Newbanks, R. S., & Sprunger, R. (2018). Caring from a Christian worldview: Exploring nurses' source of caring, faith practices, and view of nursing. Journal of Christian Nursing, 35(3), 168-173. https://doi.org/10.1097/CNJ.0000000000000474
Watson, J., & Woodward, T. (2020). Jean Watson's theory of human caring. SAGE Publications Limited.
Zhao, K., Ferguson, E., & Smillie, L. D. (2018). Prosocial personality traits differentially predict egalitarianism, generosity, and reciprocity in economic games. Frontiers in psychology, 7, 1137. https://doi.org/10.3389/fpsyg.2016.01137
A Page will cost you $12, however, this varies with your deadline. 
We have a team of expert nursing writers ready to help with your nursing assignments. They will save you time, and improve your grades. 
Whatever your goals are, expect plagiarism-free works, on-time delivery, and 24/7 support from us.  
Here is your 15% off to get started. 
Simply:
Place your order (Place Order) 
Click on Enter Promo Code after adding your instructions  
Insert your code –  Get20
All the Best, 
Cathy, CS