Increasing Motivation among Healthcare Staff Comprehensive Nursing Paper Example
Increasing Motivation among Healthcare Staff Comprehensive Nursing Paper Example
Organizational behavior in healthcare settings pertains to employee or institutional behaviors and the relationship between the workforce and the organization. Specifically, it entails staff motivation, communication, negotiation models, individual attitude, diversity, leadership, conflict management, team building, power, and group dynamics. Thus, healthcare organizations manage the behavior effectively to improve staff performance and morale. In this case, organizational behaviors and staff performance are a cause and effect of motivation. Motivated healthcare teams are likely to adopt behaviors that promote delivering the best available care to accomplish their personal and professional goals (Gift & Obindah, 2020).(Increasing Motivation among Healthcare Staff Comprehensive Nursing Paper Example)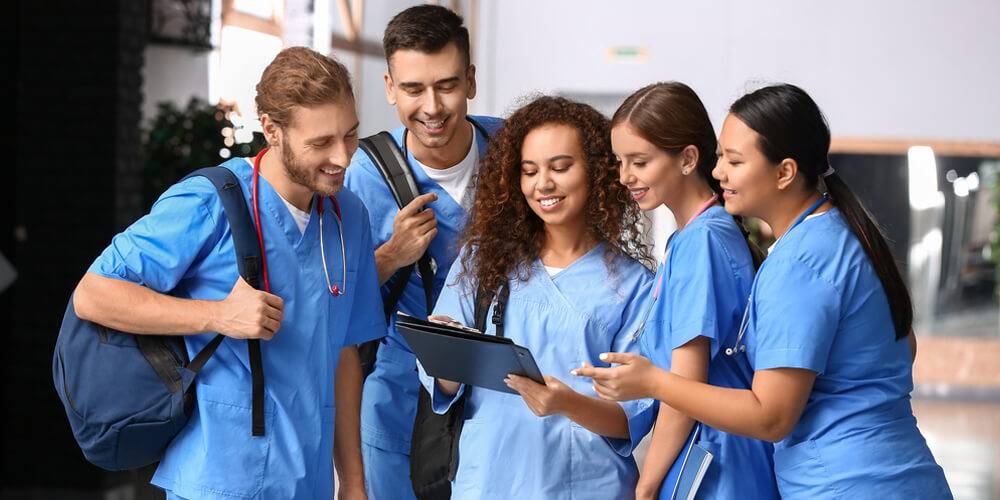 Health leaders should group employees in departments that function at their best to elicit high performance and motivation. However, each health staff should have ample space to undertake their responsibilities to boost their morale towards providing quality care. Subsequently, the social environment and corporate culture impact motivation and performance relationships. Therefore, there is a need to address sociocultural, organizational, and individual factors that affect healthcare staff motivation and performance. This paper describes the significance of increasing health staff motivation and its impact on health organizations and their employees. The write-up will also provide a literature review about the topic, present a case scenario to demonstrate an issue that needs intervention, and propose suitable interventions and rationale for making a choice.(Increasing Motivation among Healthcare Staff Comprehensive Nursing Paper Example)

Significance of the Topic
The healthcare sector is one of the most labor-intensive job markets globally. Healthcare providers perform their different roles to meet diverse patients' needs. Nonetheless, the highly demanding healthcare environment implies that staff and health facilities' efficiency depends on their motivation. Motivation entails individuals' willingness to exert and maintain an effort toward organizational goals. In this case, efficiency and equity in healthcare directly relate to the employees' willingness to perform and fulfill their responsibilities (Liu & Liu, 2022). Thus, staff motivation ensures that healthcare systems maximize human resources' full potential. Moreover, individual employees have unique desires that must be met to achieve motivation. Therefore, employees' work behavior to meet those needs and desires reflects the motivation to provide quality care and patient satisfaction.(Increasing Motivation among Healthcare Staff Comprehensive Nursing Paper Example)
Motivation to Staff/Organizations and Examples when it is Needed
Motivation increases job satisfaction among healthy employees leading to improved work-life quality. The employees have an opportunity to separate their personal and professional lives, allowing them to deal with personal issues at appropriate times while maximizing their input at the workplace. Staff motivation also improves employee staff retention over time. Healthcare worker retention reduces the costs incurred by the health systems to recruit, hire and reorient new employees and the likelihood of vacant posts. Reduced expenditure also implies that for-profit healthcare organizations earn more profits promoting better remuneration for health employees to improve their motivation.(Increasing Motivation among Healthcare Staff Comprehensive Nursing Paper Example)
Globally, the health sector faces a shortage of workforce that adversely affects health outcomes (Boniol et al., 2022). Therefore, keeping the healthcare staff motivated and satisfied keeps the health system functioning smoothly. Moreover, poorly motivated healthcare personnel will harm the quality of care and patient safety. As mentioned, the healthcare workforce is highly demanding and can result in demotivation. For instance, the nursing workforce is highly predisposed to long hours that negatively affect staff motivation and, ultimately, their job satisfaction. However, work and life balance strategies can be vital to reducing burnout from working long hours. Lack of suitable resources, such as inadequate personnel and protective equipment, also demotivates healthcare teams from providing quality care. Therefore, providing the necessary resources motivates employees to meet patients' needs.(Increasing Motivation among Healthcare Staff Comprehensive Nursing Paper Example)
Literature Review
Motivation is instrumental in shaping organizational behavior. Different factors affect employees' attitudes and behavior that drive staff performance in healthcare organizations. First, intrinsic motivation emanates from within an employee to accomplish specific objectives. For instance, wanting to meet patients' needs promotes intrinsic motivation. Secondly, extrinsic motivation entails external factors such as financial bonuses, awards, and promotions that motivate employees to deliver quality care. Other factors, such as optimistic motivation, reward employees, while negative motivation uses dread and intimidation (such as demotions) to inspire and motivate the employees. This literature review provides evidence-based information on using extrinsic motivation, salaries, bonuses, and other financial incentives and staff recognition to inspire health staff as one of the most suitable intervention strategies in the provided case study.(Increasing Motivation among Healthcare Staff Comprehensive Nursing Paper Example)
Gadsden et al. (2021) assert that financial performance-based incentives alone can improve healthcare workers' motivation. The study found that recognizing community health workers financially motivated performance. Large financial incentives were more effective than smaller ones in improving job motivation. Performance-based incentives transfer material goods or money to employees upon achieving a predetermined performance target. The performance incentives included financial incentives such as stipends, commissions, and allowances.(Increasing Motivation among Healthcare Staff Comprehensive Nursing Paper Example)
On the other hand, non-financial incentives such as certificates and awards recognize better-performing employees. However, the mechanism under which the performance-based incentives affected staff behaviors was poorly understood. The study also revealed that introducing rewards for tasks that have been recently completed undermined intrinsic motivation while they may have detracted employees from performing other unrewarded tasks. For instance, rewarding a healthcare staff for attaining a performance target of screening a specific number of patients for stroke risk factors may reduce their motivation to perform unrewarded tasks such as lifestyle and dietary advice.(Increasing Motivation among Healthcare Staff Comprehensive Nursing Paper Example)
A second cross-sectional observation study by Alahiane et al. (2023) states that staff recognition from superiors improves job satisfaction that emanates from motivation. The study claimed that nurses' recognition by their superiors positively impacted their psychological health and health-related quality of life. Therefore, working conditions that enhance health professionals' psychological and health-related quality of life are highly linked with the motivation that leads to quality care and attain patient satisfaction. Alahiane et al. (2023) also stated that healthcare leaders should address staff recognition issues as vital personal, professional, and organizational levers. The study also revealed that staff recognition is among the most effective non-monitory incentives globally. The strategy entails recognizing and appreciating employees' contributions expressed by superiors, management, and colleagues through financial, emotional, or symbolic value. The recognition entails organizing social activities outside work, involving employees in decision-making, providing flexible schedules, granting practice autonomy, or providing opportunities for growth through promotion.(Increasing Motivation among Healthcare Staff Comprehensive Nursing Paper Example)
Case Scenario
The Chief Operating Officer, Philip Walker, requested Iris Jones, an Associate Vice President, to complete five high revenue-generating projects whose success would help her to a senior-level management position in the pharmaceutical company (Guo, 2009). Jones assigned the project to her most competent team. However, the teams were reluctant as Jone had previously assigned them other projects but took all the credit. Nonetheless, the team took on these new high-profile projects and completed them with a very high success rate. Walker intends to increase the teams' salary owing to contribution to the projects. However, Jones takes all the credit for the success and denies them the salary raise or recognition.(Increasing Motivation among Healthcare Staff Comprehensive Nursing Paper Example)
Potential Interventions
The possible interventions that can be implemented in the case scenario are financial and non-financial performance-based incentives. First, financial incentives promote healthy and desirable behaviors among the healthcare staff. A comprehensive compensation package effectively rewards employees for their performance (Liu & Lui, 2022). The intervention also retains employees by achieving optimal satisfaction while promoting their health towards achieving the best performance in the workplace. By so doing, financial incentives trigger and influence employees' motivation to achieve set goals. Secondly, staff recognition and promotion entail non-financial incentives that promote motivation. Thus, identifying staff through rewards and other forms of praise is instrumental in fostering high employee enthusiasm. When leaders praise their employees' efforts, they inspire and motivate them to meet set quality standards.(Increasing Motivation among Healthcare Staff Comprehensive Nursing Paper Example)
Proposed Intervention and Rationale
An appropriate intervention for the case scenario is staff recognition. Lack of recognition denies the staff an opportunity for improved compensation or potential promotion. Iris Jones does not recognize her team's dedication and high performance. Jones assigns her team responsibilities and takes credit for the success of the completed projects. In this case, inadequate or lack of staff recognition harms the employees' behavior and motivation. The employees become hesitant upon duty delegation leading to low productivity.(Increasing Motivation among Healthcare Staff Comprehensive Nursing Paper Example)
Similarly, Jones' teams hesitate to work hard owing to her habit of taking all the credit and bonuses. Since Jones does not recognize her team's performances, she denies them an opportunity for a salary increment by the Chief of Operation Officer Walker. However, the team would have received desired salary increase if Jones had recognized their effort to attain the best outcome in the recently completed project. By so doing, the team would have become more motivated and satisfied with their job promoting better performance in future projects.(Increasing Motivation among Healthcare Staff Comprehensive Nursing Paper Example)
Conclusion
Staff motivation is instrumental in shaping organizational behaviors in healthcare settings. Motivated healthcare teams are likely to adopt behaviors that promote delivering the best available care to accomplish their personal and professional goals. Thus, financial performance-based incentives such as stipends, commissions, and allowances are suitable to improve motivation. Non-financial incentives such as identification and recognition through rewards and other forms of praise are also instrumental in fostering high enthusiasm among employees. In the case scenario, staff recognition improves motivation through better compensation packages based on their packages. Therefore, health staff motivation is instrumental to achieving improved performance for improved care quality and patient satisfaction.(Increasing Motivation among Healthcare Staff Comprehensive Nursing Paper Example)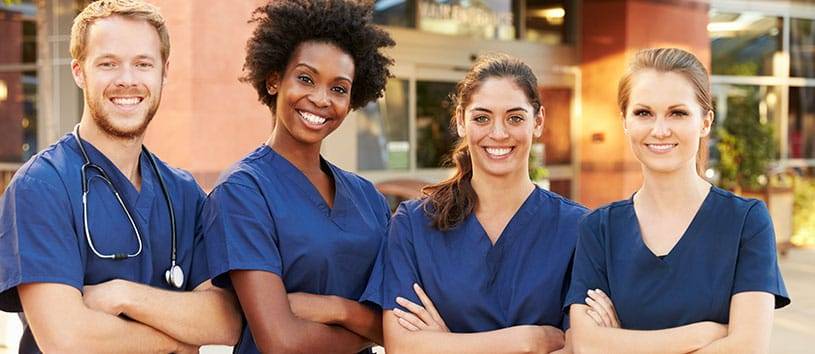 References
Alahiane, L., Zaam, Y., Abouqal, R., & Belayachi, J. (2023). Factors associated with recognition at work among nurses and the impact of recognition at work on health-related quality of life, job satisfaction, and psychological health: a single-center, cross-sectional study in Morocco. BMJ open, 13(5), e051933.(Increasing Motivation among Healthcare Staff Comprehensive Nursing Paper Example) https://www.ncbi.nlm.nih.gov/pmc/articles/PMC10193074/
Boniol, M., Kunjumen, T., Nair, T. S., Siyam, A., Campbell, J., & Diallo, K. (2022). The global health workforce stock and distribution in 2020 and 2030: a threat to equity and 'universal health coverage? BMJ global health, 7(6), e009316. (Increasing Motivation among Healthcare Staff Comprehensive Nursing Paper Example)https://gh.bmj.com/content/bmjgh/7/6/e009316.full.pdf
Gadsden, T., Mabunda, S. A., Palagyi, A., Maharani, A., Sujarwoto, S., Baddeley, M., & Jan, S. (2021). Performance-based incentives and community health workers' outputs, a systematic review. Bulletin of the World Health Organization, 99(11), 805.(Increasing Motivation among Healthcare Staff Comprehensive Nursing Paper Example) https://www.ncbi.nlm.nih.gov/pmc/articles/PMC8542270/
Gift, R. A. A., & Obindah, F. (2020). Examining the influence of motivation on organizational productivity in Bayelsa state private hospitals. Open Access Journal of Science, 4(3), 94-108(Increasing Motivation among Healthcare Staff Comprehensive Nursing Paper Example). https://doi.org/10.15406/oajs.2020.04.00157
Guo, K. (2009). In Borkowski, N., Organizational Behavior in Health Care. 2nd edition.
Sudbury, MA: Jones and Bartlett Publishers
Liu, W., & Liu, Y. (2022). The impact of incentives on job performance, business cycle, and population health in emerging economies. Frontiers in public health, 9, 778101(Increasing Motivation among Healthcare Staff Comprehensive Nursing Paper Example). https://www.ncbi.nlm.nih.gov/pmc/articles/PMC8866177/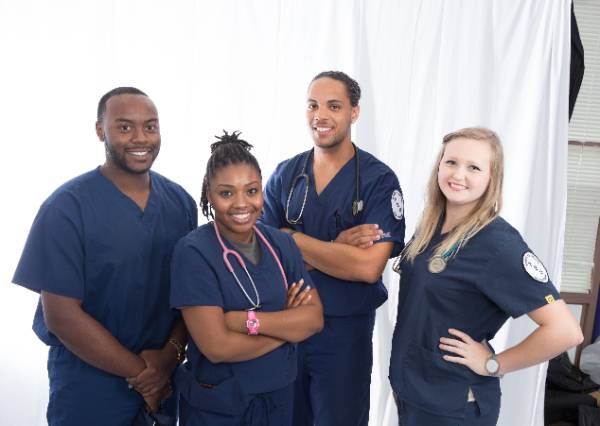 A Page will cost you $12, however, this varies with your deadline. 
We have a team of expert nursing writers ready to help with your nursing assignments. They will save you time, and improve your grades. 
Whatever your goals are, expect plagiarism-free works, on-time delivery, and 24/7 support from us.  
Here is your 15% off to get started. 
Simply:
Place your order (Place Order) 
Click on Enter Promo Code after adding your instructions  
Insert your code –  Get20
All the Best, 
Cathy, CS