For this assignment, you will write a 5–6-page paper on the topic of bipolar and bipolar and related disorders. You will create this guide as an assignment; therefore, a title page, introduction, conclusion, and reference page are required. You must include a minimum of 3 scholarly supporting resources outside of your course provided resources.
In your paper, you will choose one of the following diagnoses: Bipolar I, Bipolar II, Cyclothymic Disorder, Substance/Medication-Induced Bipolar and Related Disorder, Bipolar and Related Disorder Due to Another Medical Condition. Your paper will include discussion for your chosen diagnosis of bipolar and related disorder on the following:
· Prevalence and Neurobiology of your chosen disorder
· Discuss the differences between your chosen disorder and one other bipolar and related disorders in relation to the diagnostic criteria including presentation of symptoms according to DSM 5 TR criteria
· Discuss special populations and considerations (children, adolescents, pregnancy/post-partum, older adult, emergency care) for your chosen bipolar and related disorder; demonstrating critical thinking beyond basics of HIPPA and informed consent with discussion of at least one for EACH category: legal considerations, ethical considerations, cultural considerations, social determinants of health
· Discuss FDA and/or clinical practice guidelines approved pharmacological treatment options in relation to acute and mixed episodes vs maintenance pharmacological treatment for your chosen bipolar and related disorder
· Of the medication treatment options for your chosen disorder discuss side effects, FDA approvals and warnings. What is important to monitor in terms of labs, comorbid medical issues with why important for monitoring
· Provide 3 examples of how to write a proper prescription that you would provide to the patient or transmit to the pharmacy.
https://www.accessdata.fda.gov/scripts/cder/daf/index.cfm
Bipolar-Sample Solution
BP-I Mood Stabilizers
Conventional mood stabilizers are medications used to prevent and treat bipolar depression that lasts for several days or weeks by preventing an individual's mood from interfering with their daily activities, i.e., social life, work, or school. Examples of FDA-approved medication for bipolar depression include Quetiapine and Lurasidone. Lurasidone is effective for preventing and treating acute episodes of bipolar I (BP-I) depression. However, crucial adverse effects include extrapyramidal side effects, akathisia, nausea, and sedation (Fornaro et al., 2017). On the other hand, Quetiapine is effective for preventing and treating acute manic episodes associated with BP-I. Consequently, Quetiapine is associated with increased suicide ideation, dizziness, somnolence, and low blood pressure (Garriga et al., 2017). The most preferred mood stabilizers for the geriatric population include lithium, valproate, Lamotrigine, and Carbamazepine. On the other hand, Lithium, Lurasidone, alproic acid, oxcarbazepine, and carbamazepine are FDA-approved mood stabilizers in children and adolescents' psychiatry (American Academy of Child and Adolescent Psychiatry, 2017).(Bipolar Essay Example)
Topiramate is an anticonvulsant that works by decreasing abnormal brain excitement. Topiramate is used as a single medication or combined with other drugs to control the partial onset and whole body seizures and prevent migraine headaches. The common tests include those that determine the body's response to the medication. Common side effects are nervousness, drowsiness/weakness, uncontrollable body shaking/eye movements, tingling hands/feet, weight loss, heartburn, body pain, and constipation.(Bipolar Essay Example)
Gabapentin is an anticonvulsant/antiepileptic drug approved by the FDA for treating partial seizures (Smith, Havens & Walsh, 2016). Gabapentin is used singularly or in combination with other medications. Gabapentin acts by inhibiting alpha-2 delta actions, thereby decreasing the density of voltage-gated pre-synaptic channels, leading to the production of excitatory neurotransmitters (Smith et al., 2016). This mechanism is what causes the drug's antiepileptic characteristic. Common side effects include nystagmus, double vision, loss of muscle coordination, drowsiness, dizziness, body weakness, and body fluid retention (in the hands/arms, legs, or feet). (Bipolar Essay Example)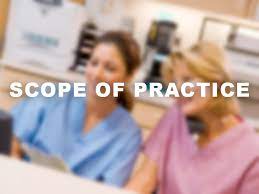 References
American Academy of Child and Adolescent Psychiatry (July 2017). Psychiatric Medication for Children and Adolescents: Part II – Types of Medications. Retrieved 25 July, from https://www.aacap.org/AACAP/Families_and_Youth/Facts_for_Families/FFF-Guide/Psychiatric-Medication-For-Children-And-Adolescents-Part-II-Types-Of-Medications-029.aspx
Fornaro, M., De Berardis, D., Perna, G., Solmi, M., Veronese, N., Orsolini, L., … & De Bartolomeis, A. (2017). Lurasidone in the treatment of bipolar depression: systematic review of systematic reviews. BioMed research international, 2017. 10.1155/2017/3084859
Garriga, M., Solé, E., González-Pinto, A., Selva-Vera, G., Arranz, B., Amann, B. L., … & Vieta, E. (2017). Efficacy of quetiapine XR vs. placebo as concomitant treatment to mood stabilizers in the control of subthreshold symptoms of bipolar disorder: Results from a pilot, randomized controlled trial. European Neuropsychopharmacology, 27(10), 959-969. 10.1016/j.euroneuro.2017.08.429.
Smith, R. V., Havens, J. R., & Walsh, S. L. (2016). Gabapentin misuse, abuse and diversion: a systematic review. Addiction, 111(7), 1160-1174. 10.1111/add.13324
A Page will cost you $12, however, this varies with your deadline. 
We have a team of expert nursing writers ready to help with your nursing assignments. They will save you time, and improve your grades. 
Whatever your goals are, expect plagiarism-free works, on-time delivery, and 24/7 support from us.  
Here is your 15% off to get started. 
Simply:
Place your order (Place Order) 
Click on Enter Promo Code after adding your instructions  
Insert your code –  Get20
All the Best, 
Cathy, CS