Stuck Writing a Nursing Philosophy? Here is a Complete Guide
As a nursing student, you must identify your ethics and values and incorporate them into your practice. You may have heard of nursing philosophy, but you are unsure of how you should develop one.  Keep reading as we have compiled the best guide to help you develop your nursing philosophy.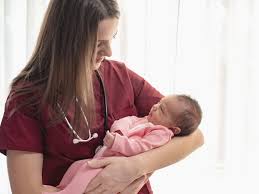 What is a Nursing Philosophy?
A nursing philosophy is a statement that describes your ethics, values, and beliefs. Ideally, it outlines the nurse's motivation and provides information about their perspective regarding nursing education, practice, and patient care ethics.
Every nursing student has beliefs and values, whether they realize it or not. These beliefs on what nursing is, what you value as a person, and what you hope to accomplish as a nurse make up your nursing practice philosophy.
What Are the Key Components of a Nursing Philosophy?
Role- This component relates to the health care provider and their membership in the nursing profession. Ideally, it summarises the nurse's responsibility in their place of work and in serving patients.
Knowledge- This element includes the nurse's academic and clinical experiences and how these factors have contributed to their roles.
Process- The process is a system in which nurses implement and modify interventions. In this case,  the nursing philosophy highlights the need for a continuous nursing process to improve patient outcomes.
Values- these are the values that guide behavior, attitude, and moral judgment. These values may be professional or personal, impacted by individual needs, cultural and social influences, and relationships. For example, values influence how a nurse acts concerning their nursing responsibilities.
Benefits of a Nursing Philosophy
It improves how you interact with patients and your peers.
It also acts as a guideline to help nurses live by the standards they set for themselves.
A nursing philosophy guides competent, ethical, and evidence-based nursing practice.
It can help you remain motivated when faced with a professional challenge.
It captures your innermost beliefs and values, which can help you to remain accountable for your actions.
With the nursing philosophy, you are highly prepared to answer interview questions as you have identified your personal and professional goals and values.
A nursing philosophy helps nurses identify the base and theories necessary for everyday nursing practice.
Tips for Writing a Nursing Philosophy
Follow the steps below, which will guide you into writing yeah personal nursing philosophy statement.
In your perspective, define what nursing means to you
This is the first step in writing a personal nursing philosophy. It helps you to identify your beliefs and values regarding the nursing profession.
One of the best ways to define nursing is to identify a time when you were patient. With this, you can assess how the nurses provided care to you and how it impacted your outlook on the profession.
Evaluate your personal experience and how it relates to your passion for nursing
With the same scenario of you as a patient, you should expand your thoughts about the experience to create a story of the incident. For example, you may include how it gave you insight into the values and traits relevant to nursing.
Consider how you want to impact patients and the general community in your nursing profession.
Ideally, a nurse is critical in improving patient outcomes and serving the surrounding communities. In addition to providing patient care, nurses may act as advocates where they voice community issues and propose policies that serve the needs of the general public.
Therefore you should consider how you want to use your nursing role to promote positive patient outcomes and improve the healthcare delivery system. Also, you may share information on what these impacts mean to you.
Share your skills
While a nursing philosophy highlights your personal and professional values and beliefs, you should share the skills that mean the most to you. Then, identify why you think they are essential and how you can integrate the skills into your future experiences as a nurse.
Identify your personal and professional values.
In addition to your skills, you should also express how you aim to integrate your values to promote your nursing practice and positively impact the community.
Questions To Help You Develop a Nursing Philosophy
Why Did I Choose To Become a Nurse?
This question identifies your passion as a healthcare provider. Ensure you are honest about what led to this decision and be transparent with others on why nursing is critical to you. Also, include the reasons why nursing is critical to you.
You may have been a patient or seen a nurse care for your loved one, which may have triggered your passion for nursing. In this case, you should understand why nursing is critical to you and how an experience developed your passion for nursing.
What Are the Qualities That Great Nurses Possess?
Ideally, exemplary clinical skills and academic background are nursing requirements. However, these are not the only qualities that make a great nurse. In this case, highlight the qualities you have seen in your role model, such as honesty, integrity, compassion, and the ability to sympathize with patients.
Additionally, you may discuss the necessary skills that all nurses should have, including excellent communication, teamwork, critical thinking, and strong decision-making. Once you have identified the essential skills needed for the nursing profession, you can include the ones you feel are crucial in your nursing philosophy statement.
What Theories Do I Know About Nursing?
Nursing theories are knowledge-based concepts used to define the scope of nursing practice.  They provide the framework at all levels of education and comprehension. In this case, you may include several values, such as the theory of interpersonal relationships,  self-care theory,  and the care, cure, and core theory.
What Values Are Important to Nurses?
You should highlight the values nurses should have and why you feel they are essential.  While the nursing philosophy is built upon your ideas,  you should consider how you want to be treated. In this case, you may assess whether you wish to be treated with honesty,  empathy, compassion, and patience and why they are essential.
Would You Choose This Career Again?
Despite nursing being a rewarding career,  you're prone to having several challenges, especially in your practice. Throughout your nursing education,  you may have encountered several challenges which may have frustrated you. However, you should be able to determine if you would continue with the practice regardless of these shortcomings. 
FAQs
What are the five values of nursing philosophy?
The core values of nursing philosophy include
Social justice
Human dignity
Autonomy
Altruism
Integrity.
What are the codes of ethics in nursing?
There are seven ethical principles in  the Nursing Code of Ethics  which include
Accountability
Justice
Nonmaleficence,
Fidelity
Veracity
Beneficence
What are the four types of philosophy?
There are four pillars of philosophy which include theoretical philosophy, practical philosophy, logic, and history of philosophy.
What important things should you keep in mind when developing a nursing philosophy?
keep your philosophy simple
Be yourself
be open to change
What are the resources I can use to develop a nursing philosophy?
Journals
YouTube videos
Blogs and websites
Books
Podcasts
A Page will cost you $12, however, this varies with your deadline. 
We have a team of expert nursing writers ready to help with your nursing assignments. They will save you time, and improve your grades. 
Whatever your goals are, expect plagiarism-free works, on-time delivery, and 24/7 support from us.  
Here is your 15% off to get started. 
Simply:
Place your order (Place Order) 
Click on Enter Promo Code after adding your instructions  
Insert your code –  Get20
All the Best, 
Cathy, CS