Quality of Life Assessment
Quality of Life Assessment – Quality of life assessments help assess and evaluate individual wellness and well-being. The assessments are critical to self-improvement, and the development of action plans…
Are you looking for answers to a similar assignment? Our team has competent and qualified writers to help with any of your assignments. All you need to do is place an order with us (Quality of Life Assessment).
Quality of Life Assessment
Solution
Quality of life assessments help assess and evaluate individual wellness and well-being. The assessments are critical to self-improvement, and the development of action plans as the outcomes help understand personal strengths and areas for improvement. Quality of life tools such as the wheel of life provide a clear visual presentation of our lives and helps guide the areas that are doing well and those that need more work.
I conducted a wheel of life assessment on my life quality and gained a clear perspective of my life. The evaluation's purpose was to determine the quality of my life and develop action plans to guide personal development. I discovered that my strengths lie in being a spiritual individual and, at the same time, cherishing my family. The scores for family and spirituality were 7 and 6, respectively. I perceive the scores to paint a perfect reflection of my life, as highlighted by the numerous amounts of time I spend with my loved ones.
The spiritual nature, as highlighted in the strength, comes from my views on the Christian religion. Religious beliefs influence most of my personal decisions. Besides, the results also highlight some of the areas of my life that need improvement. Forming friendships and leading a healthy life has been highlighted as the critical weaknesses of my life, with scoring 4. Despite having an interest in fun, I find myself lacking many friends.
Often, I prefer spending time with my family and only visiting people I perceive close to me. Healthwise, I find it challenging to engage in physical activities consistently. The vast amount of time spent at work deprives me of the opportunity to engage in physical activity. Moreover, despite setting schedules for exercise and dieting, I find it challenging to follow them religiously.
I intend to maximize my family and spiritual strengths by taking part in activities that provide growth opportunities. One such strategy is to take part in the planning and arrangement of family events. I will actively plan different inclusive gatherings such as dinner, which foster the family bond. Family plays a significant role in any individual well-being (Yubero et al. 2018). From the family, we get affection, different forms of support, and the assurance that allow us to be resilient when encountering challenges.
Besides, spirituality strengthens our beliefs in various aspects of life, giving us hope and courage to meet our goals (Pentaris, 2019). I view my spirituality as anchored on the beliefs that I possess. Therefore, I intend to enhance my spiritual strengths by reading texts and books that facilitate my spiritual growth. Besides, I plan to join groups involved in spiritual discussions within my church. Engaging in such activities will help nurture my spiritual growth while also helping others grow. My goal is to utilize my strengths to enhance my life quality and those I interact with.
Additionally, I intend to pursue different strategies that will allow me to improve my health and friendship weaknesses. Leading a healthy life is significant in an individual's well-being as it creates a general feeling of relaxation, leading to sound decision-making capabilities (Stetsenko, 2018). Also, a healthy life eliminates the diverse challenges associated with constant visits to hospitals. The health changes will be highlighted by adopting better eating habits, such as avoiding too much processed foods (Naderer et al. 2018).
Are you looking for answers to a similar assignment? Our team has competent and qualified writers to help with any of your assignments. All you need to do is place an order with us (Quality of Life Assessment).
Several chronic diseases, such as obesity and diabetes, are associated with processed foods (Gibney et al. 2017). Likewise, I intend to boost my general health and mental effectiveness by engaging in outdoor evening exercises such as jogging. Looking at relationships, I plan to increase the amount of time I spend engaging in outdoor activities. I will accompany my friends, who tend to attend many events to fun activities.
Goal:
To improve the quality of my life
S-Specific
Interact more in social circles and take part in physical activities 3 times a week. More interactions with the family at home and reading spiritual material.
M-Measurable
The health improvement strategy can be assessed by the number of times I have exercised and the diet log for one month. Friendship can be measured by the kind of friends I have attained in six months.
A-Achievable
Also, the goals have to be achievable. The family empowerment goal will be attained by having more interactions with members in social gathering events and vacations. Discussions with other individuals with the same religious beliefs will allow me to achieve spiritual growth. Getting more friends and healthy life will be achieved by accompanying others to events, exercising, and checking on my diet.
R-Relevance
The strategy's relevance is seen in them trying to build me as a person. Each strategy either aims to enhance my strengths as highlighted by the family and spiritual elements or build in my weaknesses as it is the case of health and friendships.
T-Timely
The timely nature of the goals is seen in my expectations for the outcomes to manifest themselves in the next three months. Therefore, I look forward to improving the quality of life and thus registering higher scores in the wheel of life test.
In conclusion, taking the wheel of life test has allowed me to discover my strengths and weaknesses regarding the quality of life I live. While family and spiritual nature have been highlighted as my strengths, the weaknesses stem from many friends' lack and leading an unhealthy life. Therefore, I have put in place strategies that will help me enhance my quality of life by building on my family and spiritual strengths and strengthening the friendship and health weaknesses in three months.
Are you looking for answers to a similar assignment? Our team has competent and qualified writers to help with any of your assignments. All you need to do is place an order with us (Quality of Life Assessment).
References
Gibney, M. J., Forde, C. G., Mullally, D., & Gibney, E. R. (2017). Ultra-processed foods in human health: a critical appraisal. The American journal of clinical nutrition, 106(3), 717-724.
Naderer, B., Matthes, J., Binder, A., Marquart, F., Mayrhofer, M., Obereder, A., & Spielvogel, I. (2018). Shaping children's healthy eating habits with food placements? Food placements of high and low nutritional value in cartoons, Children's BMI, food-related parental mediation strategies, and food choice. Appetite, 120, 644-653.
Pentaris, P. (2019). Religion, Belief, and Spirituality in Health Care. Handbook of Health Social Work, 279-301.
Stetsenko, O. P. (2018). The importance of morning exercises for our health (Doctoral dissertation, Sumy State University).
Yubero, S., Navarro, R., Larrañaga, E., Esteban, M., Gutiérrez, J., & Elche, M. (2018, December). Health contributing factors in higher education students: the importance of family and friends. In Healthcare (Vol. 6, No. 4, p. 147). Multidisciplinary Digital Publishing Institute.
Epidemiology & Pathophysiology Papers
Epidemiology & Pathophysiology Papers: Q&A's
Read More:
Are you looking for answers to a similar assignment? Our team has competent and qualified writers to help with any of your assignments. All you need to do is place an order with us (Quality of Life Assessment).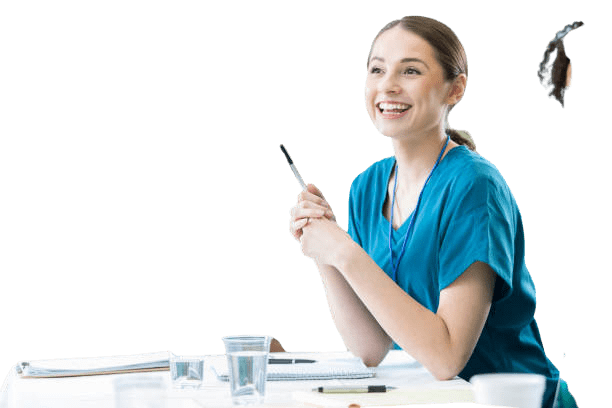 A Page will cost you $12, however, this varies with your deadline. 
Enjoy the convenience of having a reliable Writer to do your paper at an Affordable Price.  With our premium writing service, you no longer have to spend days and nights meticulously working on your assignment, instead use that time to do other important things. 
Upon completion, we will send the paper to you via email and in the format you prefer (word, pdf or ppt). 
Start by filling this short order form nursingstudy.org/order
And then follow the progressive flow. 
Having an issue, chat with customer support online
Regards,
Cathy, CS.