Interprofessional communication
The national institute of health would be a perfect scholary source. Leading a culture of safety. Transforming care at the bedside . INH Pt safety essentials toolkit also refers to the SBAR used to communicate a situation to a Physican , RCA to find out what is the problem , checklists , verbal read back of orders or teachback with d/c instructions every unit has a specialized structured report sheet to ensure handsoff is complete, we use checklists esp in preop to ensure safety . The rights with medication adminstration all help to avoid errors and maintain PATIENT SAFETY. Medication reconciliation forms are helpful in avoiding errors as the give reference to check to ensure medications are not missed upon admit or discharge.
Interprofessional communication-Solution
How My Facility Promotes Interprofessional Collaboration During Times of Patient Transitions
Interprofessional collaboration is critical in helping patients transition into various healthcare services by establishing seamless and robust patient care pathways. Patients, especially seniors and those with chronic conditions requiring constant engagement with providers experience multiple and concurrent transitions in different situations and healthcare settings. In this case, interprofessional collaboration ensures a healthy and safe transition for clients and their families. Healthy patient transitions encompass relationship well-being, role mastery, and subjective well-being (Zielińska-Tomczak et al., 2021). Therefore, promoting interprofessional collaboration during patient transition is imperative to ensure healthy transitions.(Interprofessional communication Discussion Essay)
To promote interprofessional collaboration during patient transitions, the organization fosters the development of professional partnerships among interdisciplinary professionals, subjective norms like appropriate legal regulations, and perceived behavioral controls, including increased practitioner awareness regarding the qualification of team members and interpersonal skills that can promote or impede the patient transition process. Patient-centered partnerships between healthcare team members utilize combined knowledge and skills to enhance patient transition and improve patient care (Zielińska-Tomczak et al., 2021). Collaboration between physicians, nurses, and pharmacists is emphasized at the organization to ensure high-quality health services and patient transition achieves its desired objective.(Interprofessional communication Discussion Essay)
The Role of The Nurse in Patient Transitions
The transition points are vulnerable points for patients, caregivers, and family members that can increase the risk of poor health outcomes. Nurses understand regulatory requirements, access core information regarding how patients will manage at home and other recommended healthcare settings, and establish expectations regarding the effective transition from hospitals to home health settings and other institutional settings (Elliott & DeAngelis, 2017). Moreover, nurses are central to care coordination activities at the various transition points and can enhance healthcare delivery by improving transitions.(Interprofessional communication Discussion Essay)
Nurses interact closely and more frequently with patients, families, or caregivers at vulnerable points, learning information vital to successful transition planning (Camicia & Lutz, 2019). They develop and evaluate transition plans and identify and communicate any barriers to successful transitions. Such barriers include a lack of family or caregiver capacity to effectively offer care for the post-discharge and limited financial ability to pay for out-of-pocket expenses of PAC. Moreover, nurses identify and communicate the information to interprofessional teams during patients' hospital stay to ensure the transition plan caters to these patient and family needs. Nurses also help ensure the care settings the patient is transitioning to match the patient's needs to avoid unnecessary readmissions (Camicia & Lutz, 2019). Conclusively, nurses ensure safe, timely, and efficient patient transitions across various care settings by promoting effective information transfer and informing optimal collaboration and coordination.(Interprofessional communication Discussion Essay)
Gaps In this Process Related to Quality of Care
Communication failure, lack of a single point person to promote care continuity, incomplete information transfer, limited access to critical services, and inadequate patient and family education are barriers to quality of care identified to hinder successful patient transitions (Earl et al., 2020). Communication failure can occur due to heavy workloads following working overtime, increased patient needs, burnout, and lack of collaboration between physicians, nurses, and pharmacists. Home-based care points can experience limited access to critical services and resources to ensure optimal care. Nonetheless, inadequate or lack of patient and family education implies that family members or caregivers lack the capacity and knowledge to effectively care for the patient at home. However, improved collaboration between healthcare staff, patients, and families can help close these gaps.(Interprofessional communication Discussion Essay)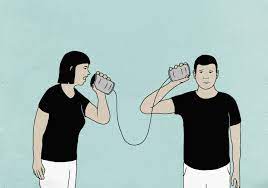 References
Camicia, M., & Lutz, B. J. (2019). Nursing's role in successful transitions across settings. Stroke, 47(11), e246-e249.
Earl, T., Katapodis, N., & Schneiderman, S. (2020). Care transitions. In Making Healthcare Safer III: A Critical Analysis of Existing and Emerging Patient Safety Practices [Internet]. Agency for Healthcare Research and Quality (US).
Elliott, B., & DeAngelis, M. (2017). Improving patient transitions from hospital to home: Practical advice from nurses. Nursing2022, 47(11), 58-62.
Zielińska-Tomczak, Ł., Cerbin-Koczorowska, M., Przymuszała, P., & Marciniak, R. (2021). How to effectively promote interprofessional collaboration?–a qualitative study on physicians' and pharmacists' perspectives driven by the theory of planned behavior. BMC health services research, 21, 1-13.
A Page will cost you $12, however, this varies with your deadline. 
We have a team of expert nursing writers ready to help with your nursing assignments. They will save you time, and improve your grades. 
Whatever your goals are, expect plagiarism-free works, on-time delivery, and 24/7 support from us.  
Here is your 15% off to get started. 
Simply:
Place your order (Place Order) 
Click on Enter Promo Code after adding your instructions  
Insert your code –  Get20
All the Best, 
Cathy, CS