Write a discussion that includes a brief summary of;(Patient-Centered care essay sample)
Patient-Centered care
Delegation and supervision
Quality improvement
Lifestyles and practices to promote wellness
Minimizing the effects of relocation stress in older adults
This essay seeks to explore the discussions surrounding patient care including delegation and supervision to ensure that the patients are well-taken care of in the hands of the care givers, how healthcare providers can improve the quality of their services, the correct lifestyle and well-ness practices that they should recommend to patients diagonised for the various diseases, minimize the stress that comes with relocation due to changes in the environment and adaptation and lastly assess the risk factors that come with fall in adults and how such cases can be prevented from occuring.(Patient-Centered care essay sample)
Patient-Centered care essay sample-sample solution
Patient-centered care
Patient-centered care (PCC) involves tailoring healthcare to the patient's needs. It ensures respectful and responsive patient care per individual's values, preferences, interests, and perspectives and that these values and attributes guide every clinical decision. There are various dimensions of patients' perspectives on PCC, including access to care, continuity and transition, information and education, patient preferences, physical comfort, emotional support, and coordination to care (Jannick Kuipers et al., 2019). Organizations practicing PCC achieve better patient outcomes, such as increased patient satisfaction, healthcare professionals' job satisfaction, better care safety, and enhanced quality of life. (Patient-Centered care essay sample)
Delegation and supervision
Delegation in nursing refers to transferring a nurse's responsibility for a task's performance to another nursing staff member while retaining accountability for the results. Delegating can include the transfer of responsibility; however, one cannot delegate accountability (RegisteredNursing.org, 2019). The one delegating remains accountable for patient care. Since accountability cannot be delegated, supervision follows delegation to ensure the responsibility is done as expected. The delegating party supervises the task to ensure quality, appropriateness, completeness, and timeliness.(Patient-Centered care essay sample)
Quality improvement
Quality improvement ensures everyone continuously strives to improve patient care and healthcare processes. Multiple approaches can be undertaken to ensure quality improvement, including nursing teamwork improvement, improving healthcare-related communication and staff engagement, and reducing medical errors, staff turnover, nurse fatigue and stress, and medical complications (Hickey & Giardino, 2019). American Nurses Association promotes nursing quality through quality assessment, collaborative research learning, and adopting quality data to transform practice.(Patient-Centered care essay sample)
Lifestyles and practices to promote wellness
Lifestyles impact health, with unhealthy lifestyles contributing to multiple illnesses, including obesity, diabetes, heart disease, various cancers, and hypertension. Lifestyle changes are promoted to prevent and manage medical conditions (Chudasama et al., 2020). Individuals can adopt healthy lifestyles, such as maintaining healthy body weight, exercising regularly, avoiding a sedentary lifestyle, avoiding foods rich in sugar and unhealthy fats, sleeping adequately, quitting smoking and binge drinking, having regular checkups, managing mental health, and reducing screen time to lead a quality life.(Patient-Centered care essay sample)
Minimizing the Effects of Relocation Stress on Older Adults
Older adults experience challenges coping with relocation from a familiar, secure environment to an unfamiliar one like a nursing home. This patient population is at increased risk of developing relocation stress syndrome (Costlow & Parmelee, 2020). Several strategies can help reduce the effects of relation stress, including maintaining communication with family members and friends, diversifying sleeping and eating patterns to fit the patient's interests to maintain a familiar environment, maintaining personal identity through an ongoing biography, and facilitating communication with other residents and all staff members. (Patient-Centered care essay sample)
Assessing Risk Factors and Preventing Falls In Older Adults.
Older patients are more vulnerable to falls than the general population due to various factors, such as reduced gait and balance, reduced muscle strength, medical issues like dementia and other psychotic illness, and reduced orientation to self and place.(Patient-Centered care essay sample) Additional risk factors include visual problems, functional limits, arthritis, diabetes, and polypharmacy (Appeadu & Bordoni, 2022). Managing falls can be complicated, but interventions like exercise programs, vitamin D supplementation, home assessment, and medication review can help minimize risk factors associated with increased fall risk.(Patient-Centered care essay sample)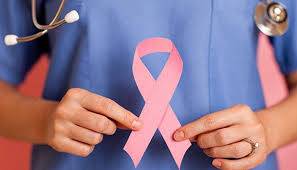 References
Appeadu, M. K., & Bordoni, B. (2022). Falls and fall prevention in the elderly. In StatPearls [Internet]. StatPearls Publishing. https://www.ncbi.nlm.nih.gov/books/NBK560761/(Patient-Centered care essay sample)
Chudasama, Y. V., Khunti, K., Gillies, C. L., Dhalwani, N. N., Davies, M. J., Yates, T., & Zaccardi, F. (2020). Healthy lifestyle and life expectancy in people with multi-morbidity in the UK Biobank: A longitudinal cohort study. PLoS medicine, 17(9), e1003332. https://doi.org/10.1371/journal.pmed.1003332(Patient-Centered care essay sample)
Costlow, K., & Parmelee, P. A. (2020). The impact of relocation stress on cognitively impaired and cognitively unimpaired long-term care residents. Aging & mental health, 24(10), 1589–1595. https://doi.org/10.1080/13607863.2019.1660855
Hickey, J. V., & Giardino, E. R. (2019). The role of the nurse in quality improvement and patient safety. Pielęgniarstwo Neurologiczne I Neurochirurgiczne, 8(1), 30-36.(Patient-Centered care essay sample)
Jannick Kuipers, S., Murray Cramm, J., & Nieboer, A. P. (2019). The importance of patient-centered care and Co-creation of care for satisfaction with care and physical and social well-being of patients with multi-morbidity in the primary care setting. International Journal of Integrated Care, 19(4), 315. https://doi.org/10.5334/ijic.s3315
RegisteredNursing.org. (2019, June 30). Assignment, delegation and supervision: NCLEX-RN. RN Programs – Registered Nurse. https://www.registerednursing.org/nclex/assignment-delegation-supervision/(Patient-Centered care essay sample)
A Page will cost you $12, however, this varies with your deadline. 
We have a team of expert nursing writers ready to help with your nursing assignments. They will save you time, and improve your grades. 
Whatever your goals are, expect plagiarism-free works, on-time delivery, and 24/7 support from us.  
Here is your 15% off to get started. 
Simply:
Place your order (Place Order) 
Click on Enter Promo Code after adding your instructions  
Insert your code –  Get20
All the Best, 
Cathy, CS